FileMaker has released a minor update to its flagship database program that tackles a number of known issues with the software's performance. According to release notes for version 10.0v3 for FileMaker Pro and FileMaker Pro Advanced, the update makes DBF import and export available and prevents a failure when users attempt to export Excel without Rosetta installed.
Other fixes in the 10.0v3 update address issues with Excel, calculations, recovery, SMTP mail, printing and PDFs, networking, and external data sources. FileMaker recommends the update for any Mac OS X user running FileMaker Pro 10 or FileMaker Pro 10 Advanced 10.0v1.—Philip Michaels
Contact info utility WhoPaste now at Version 2
WhoPaste, Mac-Chi's contact information utility for Mac OS X, has been boosted to version 2.0 with a host of significant upgrades. New in this version are language-based hint files for organization names, job titles, and street addresses to help adapt to non-English languages; user-managed contact titles and contact suffixes; country-based phone number and postal code formatting; improved support for Marketcircle's Daylite productivity software; and improved logging options for better troubleshooting.
WhoPaste 2.0 costs $10 for a license; existing owners can upgrade for free. The software requires Mac OS X 10.4.3 or later.—Dan Moren
TextExpander gets new snippet-sorting feature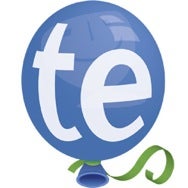 TextExpander, the typing shortcut tool from SmileOnMyMac Software, now offers the ability to sort snippets by user-assigned labels in an update released Wednesday. Version 2.6.3 also lets you use certain accented characters and Polyphonic Greek characters as abbreviations.
In addition, TextExpander 2.6.3 sports improved support for Apple's forthcoming Snow Leopard update for Mac OS X.
TextExpander 2.6.3 is a free update to registered users of TextExpander 1.x and 2.x; it costs $30 for a new license. The software requires Mac OS X 10.4 or later.—DM
BeLight updates LiveInterior design software
BeLight Software has released Live Interior 3D 2.2, an update for its Mac interior design software.
The new release features support for multi-level floors and ceilings, enabling you to create podiums, beams and swimming pools. You can export to VRML and X3D formats. More than 30 wall panels and more than 20 opening have been added to the Object Library.
Live Interior 3D 2.2 is a free update for registered users. The software costs $50 and $130 for Standard and Pro versions, respectively.—Peter Cohen