The following article is reprinted from the Today@PC World blog at PCWorld.com.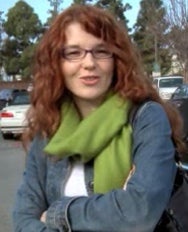 A funny thing happened at Microsoft's 2009 Worldwide Partner Conference on Wednesday. In a presentation with various company executives, Microsoft Chief Operating Officer Kevin Turner claimed that Apple actually called to complain about the Laptop Hunters ad campaign, according to a transcript of the presentation (via Gizmodo). Here's the pertinent excerpt:
And you know why I know they're working? Because two weeks ago we got a call from the Apple legal department saying, hey—this is a true story—saying, "Hey, you need to stop running those ads, we lowered our prices." They took like $100 off or something. It was the greatest single phone call in the history that I've ever taken in business. (Applause.)

I did cartwheels down the hallway. At first I said, "Is this a joke? Who are you?" Not understanding what an opportunity. And so we're just going to keep running them and running them and running them.
There's no doubt that Microsoft's ads have gotten Apple's attention. In fact, one of Apple's more recent ads takes the Laptop Hunters campaign head-on.
Except Turner leaves out an important part of the story: Microsoft's ads were outdated as of June 8.
After Apple cut prices and bumped specs on the MacBook Pro and MacBook Air lines (aggressively, I might add, particularly in the case of the MacBook Air, which saw a $300 base-model price drop), Microsoft continued to run the same Laptop Hunters ads with the same information they contained prior to the price drop. I'm not the only one who noticed this one little detail. As Technologizer's Harry McCracken quipped on Twitter, "Microsoft still airing ad in which shopper gripes about sub-$2K Macs having 2GB of RAM. 4GB now starts @ $1499. Wrong to keep running or OK?"
With Apple's June notebook refreshes, these ads instantly became outdated and inaccurate. For Microsoft to continue to run them unchanged was indeed misleading. I highly doubt that Apple called to ask Microsoft to stop the ad campaign completely. Apple's too smug and confident for that (or at least that's the impression Apple leaves). I do believe, though, that Apple called to ask Microsoft to stop running outdated ads. After all, what responsible business wouldn't take action against misleading ads from its competitors?
Hey, don't get me wrong, Apple's ads haven't always been entirely fair either. I've called them out on it before, and I think Apple is responsible in part for Vista's poor reputation, whether it was warranted or not. (It should be interesting to see how Apple responds to Windows 7.) And this doesn't mean the concept behind the Laptop Hunters campaign is wrong—there's no disputing that you can get a PC notebook for hundreds of dollars less than any Mac notebook. Microsoft most certainly should keep the ads coming, but I don't think Turner has has his story straight here.