This week IGG Software debuted their online banking application iBank Mobile for the iPhone and iPod Touch. iBank Mobile is designed as a companion to IGG's desktop iBank for Mac; however, iBank Mobile also works on its own. It costs $5.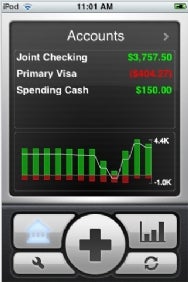 iBank Mobile allows users to check their account balances as well as basic checkbook balancing functions, such as entering transactions and categorizing purchases. It also lets users check their finances in one glance with the iBank Mobile Home Screen; use the Quick Entry screen to categorize payments; and conduct any transaction in any foreign currency.
iBank Mobile requires an iPhone or iPod touch running iPhone OS 2.2.1 or later.