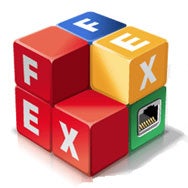 Linotype and Monotype Imaging have announced Linotype FontExplorer X Server is now available to customers online.
The FontExplorer X software is a font management solution, which enables companies to manage their fonts, identify which typefaces are in use within the organisation and ensures they are licensed accordingly.
Licensing for FontExplorer X Server can now be purchased online, with purchase licensing for up to 25 users available.
Linotype FontExplorer X Server allows workgroups to benefit from offering access to one of the most renowned assortments of OpenType fonts from the Linotype, Monotype and ITC libraries available.
The network administration components of FontExplorer X Server promise to give users the ability to collaborate with others and to streamline workflow efficiency.
Users can keep track of the distribution and organization of the fonts used within the company.
Fonts can be distributed to particular groups around the network and groups of fonts can be customized for local use within particular departments. This ensures that all fonts used within the organization are licensed, licenses aren't duplicated and obsolete fonts are removed, ultimately streamlining the audit process insists the makers.
FontExplorer X Server packages are available for 10, 15, 20 or 25 users, beginning at $1,599 for the 10-user license.
FontExplorer X Server runs on both Mac systems—Mac OS X 10.4 and 10.5—and servers—Mac OS X 10.4 and 10.5—as well as Microsoft Windows server—2003 Server, XP and 32-bit Windows Vista—environments.