The classic arcade game Pac-Man has been available for the iPhone for a while now but Namco has released a new Pac-Man game called Pac-Man Remix. It costs $6, and it's not yet available from the App Store, though Namco's site lists it as "coming soon."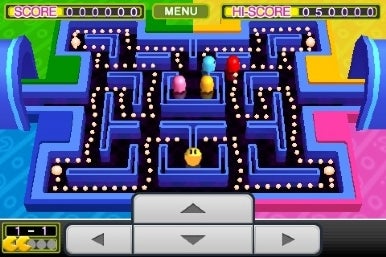 Pac-Man Remix is an all-new game based on the maze action game in which you move a spherical, chomping character down corridors to eat pellets while avoiding ghosts on the chase; you can turn the tables by eating power pellets which enable you to temporarily subdue the ghosts and score bonus points while you're eating them.
Pac-Man Remix features three selectable controller types, six boss characters, and six different stages each with five levels. New power-up items include the ability to jump over ghosts and walls, dash, a lucky item that turns all pellets into power pellets, and a ninja item that tricks ghosts into seeing an illusion of Pac-Man.