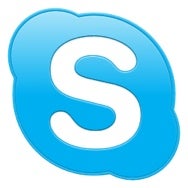 Attention VoIPers everywhere: the latest version of Skype, 2.8, is finally out of beta. We discussed the software in its preview form back in January, but with its release into primetime, it's brought a few new features with it.
Possibly the most notable addition is the inclusion of screen-sharing which, like iChat, allows you to view your contact's desktop. But Skype takes it a step further: because of the program's cross-platform nature, you can easily share you screen with your friends on Windows, as long as they're running Skype 4.1.
Then there's Skype Access, which we also talked about earlier this year. Essentially, you can now pay by the minute using Skype credit for Wi-Fi access on the Boingo network. Despite 2.8's final realease, Skype Access is still considered in beta.
Other new features include better chat management, improved audio and video call quality, larger avatar pictures, and the ability to add notes to contacts. As always, Skype is a free download; version 2.8 requires Mac OS X 10.3.9 or later running on a G4 or better processor and 512MB of RAM.