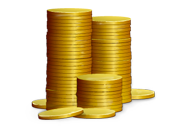 As with any time Apple announces its quarterly financial performance, Tuesday's discussion of the company's sales and profits for its fiscal third quarter will boil down to two questions—How did you do? and What are you planning on doing next time?
The former question deals with Apple's performance in the just-completed quarter—in this case, the three-month period that ended on June 30, 2009. As for the latter question, it hinges entirely on what chief financial officer Peter Oppenheimer tells Wall Street analysts when he presents Apple's forecast for the upcoming quarter during the company's quarterly conference call.
Apple announces its earnings Tuesday afternoon, with the conference call slated to begin at 2 p.m. PT. (Macworld will have live coverage of the call.) Look for the discussion to center on these four issues.
Read more…
How were Mac sales?
Sales figures always take center stage at any earnings announcement, of course, but the spotlight figures to be especially intense this go-round. Mac sales fell 3 percent year-over-year in the fiscal second quarter. Prior to that dip, Apple had set a quarterly sales record for Macs in six of the previous seven quarters.
While a forecast last week from IDC predicted another drop in hardware shipments for Apple during its third quarter, other analysts have a rosier outlook. Last week, Gartner forecast a modest gain in Mac sales, while BusinessWeek notes an NPD Group report that predicts a 5-percent rise in Mac sales.
Apple certainly gave consumers a reason to buy Macs in the last quarter. The company kicked off June by revamping its laptop line, cutting prices on many of its models. It will be interesting to see what impact notebook sales have on Apple's overall third-quarter figures.
What about the iPhone?
Macs won't be the only sales figures garnering attention Tuesday. Analysts will also want to know how the iPhone is selling, particularly after the June 19 launch of the iPhone 3GS. We already know, thanks to Apple, that the company sold 1 million iPhone 3GS models during that first weekend of sales. Analysts will be interested to hear how sales went during the remainder of June. Another point that's almost certain to come up: how are iPhone 3G sales going now that Apple has cut the price on that older model to $99?
Where's Steve Jobs?
Apple's CEO rarely appears on the quarterly earnings call, leaving those duties to Oppenheimer and chief operating officer Tim Cook. Jobs last dropped in on an analyst call in October, largely to outline the company's strategy for weathering the recession.
That the generally optimistic plan Jobs laid out last fall panned out has been overshadowed by what happened after that appearance—the CEO went on a six-month leave of absence during which he time he underwent a successful liver transplant.
With Jobs now back at work, Tuesday's earnings call might seem like an ideal venue for the CEO to mark his return. But don't count on it—Apple has maintained a "business-as-usual" stance about Jobs throughout his medical leave, and an appearance at a quarterly call he normally skips would seem one of those out-of-the-ordinary happenings the company has tried to avoid. Still, expect more than one analyst to inquire about Jobs' health. And expect the Apple executives who do appear on the call to deflect a lot of those questions.
What about the fourth quarter?
At some point during the conference call with analysts—usually before taking questions—Oppenheimer will present Apple's forecast for the coming quarter. This guidance can often swing the company's stock price, even if it's just reported a particularly strong quarter.
According to a consensus of analyst estimates, Wall Street is looking for fiscal fourth-quarter earnings of $1.11 a share on sales of $9.05 billion. Note that Apple's guidance usually leans on the conservative side. In April, for example, Oppenheimer forecast earnings of 95 cents to $1 per share on sales of $7.7 to $7.9 billion—figures analysts expect Apple to easily top on Tuesday.
Updated at 1:36 p.m.: The original version of this article misstated what analysts are forecasting for fourth-quarter earnings per share. That number, in the last paragraph, has been corrected.