Editor's Note: The following article is reprinted from Macworld UK. Visit Macworld U.K.'s blog page for the latest Mac news from across the Atlantic.
A side panel of a retired Apple Power Mac G3 has been turned into a clock and sold on Etsy, the online shop for hand-made and one-off crafted goods.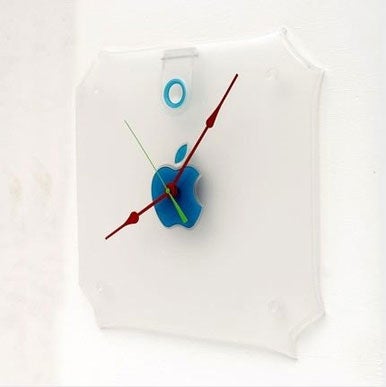 Etsy user pixelthis created the Apple Power Mac G3 clock.
This is the side panel of a retired Mac G3, and it has been transformed into a working wall clock using a USA made quartz drive movement. The clock measures 16"w x 16"h, and runs on 1 AA battery, included. It will make a great conversation piece on your wall or a special gift for that Apple geek you know who is so hard to shop for.
Pixelthis is looking for Apple parts to turn into cool things. "Lets make a Deal. I will also do special orders if you have something special you would like converted into a clock or something else."
The Apple G3 clock sold but more Apple-related creations are promised.
[Via Macgasm ]