Audio hardware maker Olive has released the Opus No. 4, the latest in its line of Opus Hi-Fi Digital Stereo products.
The Opus No. 4 is a stereo component that stores your CDs on up to 2TB of built-in, ultra-quiet storage in lossless FLAC format (it also supports WAV, MP3, and AAC files). You can transfer music to it from your Mac or PC, rip your CDs using the built-in optical drive, or pay Olive to rip them for you. Once your music is there, you can use the built-in 4.3-inch touch screen to view, navigate, and play your music; use the included remote; or control it from a Web browser on a computer for iPhone or iPod touch.
Read more…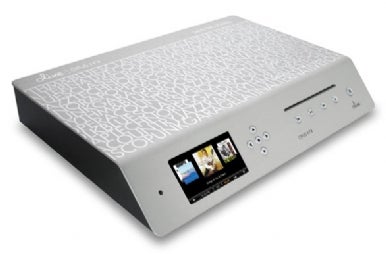 The product connects to a stereo via optical or coaxial (S/PDIF) digital connections, or analog RCA connections. It also connects to a wired or wireless network, and Olive offers a $599 Melody No. 2 multi-room player that you can use to stream music to other parts of the house (you can connect up to 10 for simultaneous playback of different music). It also sports a USB connector that you can use to back up your music.
The Opus No. 4 comes in silver or black, and Olive currently lists pricing as $1,499 for 320GB, $1,599 for 500GB, $1,699 for 750GB, and $1,799 for 1TB. But the company has announced that effective, August 1, 2009, prices and capacities will change to $1,499 for 500GB, $1,599 for 1TB, and $1,799 for a 2TB system.