dPompa this week released Matalot 1.0, a task management application for the iPhone.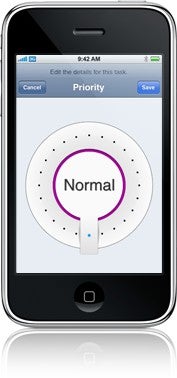 The company brands the $1 application (the price will rise to $5 after August 1st, though a free "lite" version will also be available) as "intelligent" to do list management. Matalot 1.0 enables users to attach contact information to tasks; this includes phone calls, text messages, and emails related to that contact. The app uses a unique rotary dial interface to help you determine the priority of particular tasks.
Matalot 1.0 also uses the iPhone's location awareness to show users pending tasks related to their current location. In addition, Matalot 1.0 will filter tasks based on real time.
Matalot 1.0 requires an iPhone or iPod Touch running iPhone OS 2.2 or later.