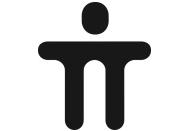 With all the social networking and electronic gadgetry that abounds today, our contact lists proliferate faster than bunnies released in the Australian outback. Mac-Chi's WhoPaste aims to help make it a snap to add new contact information. The latest version, WhoPaste 3.0, even brings with it some features that can help certain users save money.
WhoPaste is a Mac application that you can invoke with a hotkey or via a contextual menu: it allows you to grab contact data from a text source, such as an e-mail message or Web page, and easily send it to contact management programs like Apple's Address Book, Microsoft Entourage, Google Contacts, Marketcircle's Daylite, or any combination of thereof.
In version 3.0, WhoPaste can even scan the contact info for a mobile phone number and, if it detects one, generate its e-mail-to-SMS address, allowing you to send e-mail messages that will be received by your contact as a text message. (You can even use that to send picture messages from the iPhone until AT&T gets its act together—just attach a photo to the message.) And, hey, it's free.
If you're using Apple's Address Book, WhoPaste can even go through your existing contact list and automatically generate the e-mail-to-SMS address for all your contacts. One caveat: the SMS-related features only work for U.S. customers; Mac-Chi is looking to add support for other contact management programs and countries.
In addition to those features, WhoPaste 3.0 adds other new capabilities: it can retain the sender address if you copy contact data from Apple Mail or Microsoft Entourage, support for Dymo LabelWriter label printers and Ambrosia Software's EasyEnvelopes Dashboard widget, and even add an optional citation for the source of the contact data so you remember where you got it.
WhoPaste 3.0 costs $10 and is free to registered owners of earlier versions. It requires Mac OS X 10.4.3 or later and a 400MHz G3 or faster.