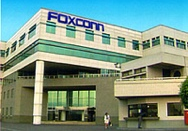 Taiwan-based Foxconn Technology Group has agreed to compensate the family of a Chinese employee who committed suicide last week, according to an Associated Press story. Reports said that Foxconn had interrogated the 25 year-old man, Sun Danyong, over the disappearance of an iPhone prototype that he was responsible for.
Sun's parents will reportedly receive 360,000 yuan (approximately $52,700), plus an annual sum of 30,000 yuan ($4,400) as long as one of them is alive. Foxconn has meanwhile issued an apology over the tragedy and suspended a security officer who had questioned Sun. Some reports suggested that Sun's interrogation involved abuse at the hand of company security personnel; the company has handed the matter over to Chinese police for investigation.
Foxconn, which manufactures several of Apple's products, such as the iPod and iPhone, has previously been the subject an Apple investigation over unethical working conditions.