Crossfading between tracks–fading out the end of the current track while fading in the start of the next one to eliminate gaps in playback–has been a feature of most mainstream music apps for many years. It has been a feature in Apple Music's biggest competitor Spotify for ages, and has been a feature of the Mac version of Apple Music since…well it even goes back to the iTunes days.
But for some reason, Apple Music on iOS and iPadOS has never offered a crossfade feature, despite consistent outcries from the community. With iOS 17 and iPadOS 17, that finally changes. Here's how to enable or disable Crossfade and adjust the length of the transition.
Time to complete:

1 minute

Tools required: none
Materials required: iPhone with iOS 17
Cost: 0
1.
Open Settings and select Music
Foundry
Most of the settings for Apple Music are found in Settings, not the Music app. First, open Settings. Then, scroll down to Music and select it.
2.
Look for Crossfade options in the Audio section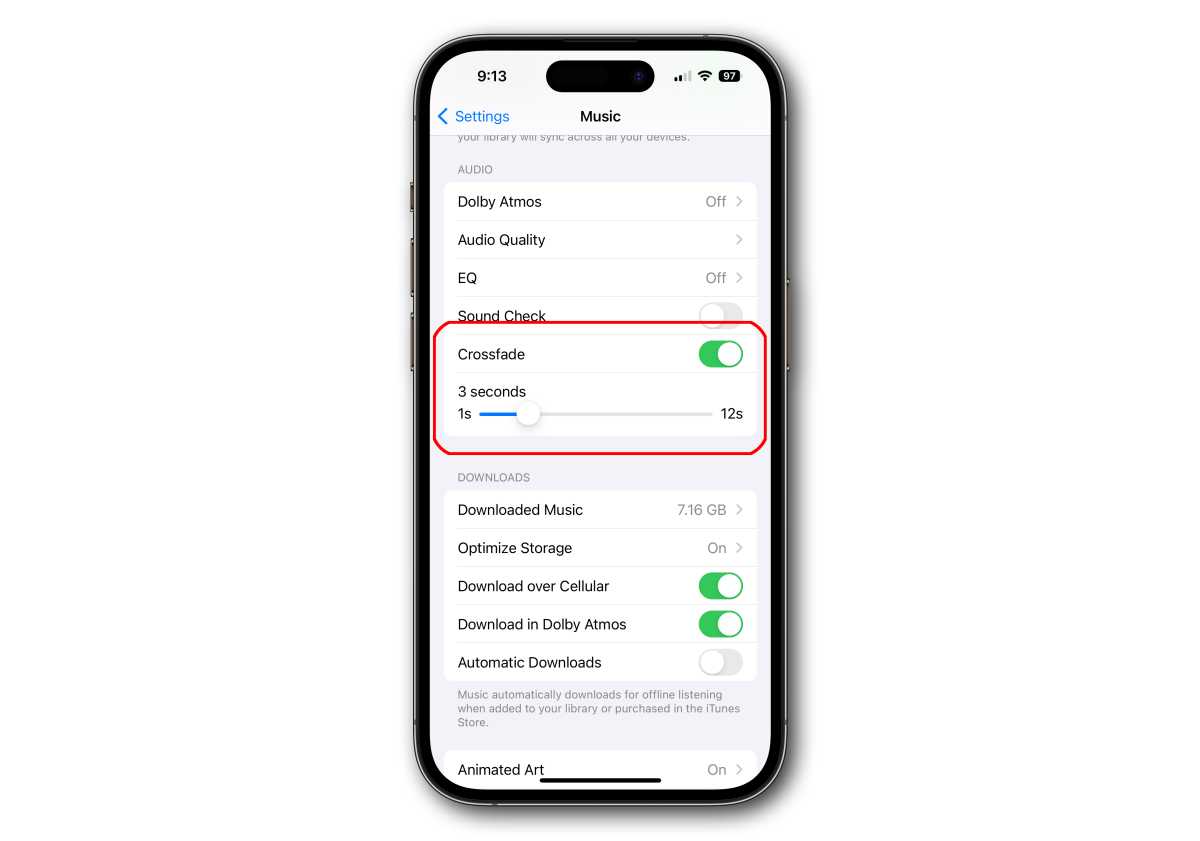 Foundry
Scroll down to the Music section and you'll see a toggle for Crossfade. Tap the switch to enable or disable it. When enabled, a slider lets you select the length of the crossfade from 1 to 12 seconds.