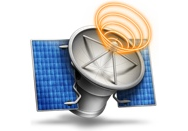 If the news junkie down the hall just burst into rapturous applause, relax; Apple has in fact not released the rumored iTablet yet. A significant new beta version of NewsGator's NetNewsWire, however, is cause for a little celebration.
NetNewsWire 3.2 beta 6 brings one of the most-requested features to the most popular desktop RSS reader for the Mac: Google Reader sync. Google worked with NewsGator to enable these features for NetNewsWire, and this version is the first to offer synchronization with Google's wildly popular web-based newsreader. Two-way syncing is not quite complete, though, which is in part why the company has released this as a beta. The NetNewsWire beta blog post lists a few known bugs with the feature, such as incomplete syncing of flagged/starred items, shared items, and "liked" items.
With the dawn of Google Reader sync in NetNewsWire, the software's previous syncing methods are being retired. Since Google Reader sync has also arrived for FeedDemon, NetNewsWire's Windows counterpart, NewsGator is discontinuing its own online reader at the end of August. Hence, NetNewsWire's NewsGator sync is disappearing; developer Brent Simmons, in his unending war on feature bloat, has also offed MobileMe/FTP sync, a casualty which may break some users' hearts.
Google Sync isn't the only new feature in NetNewsWire 3.2 beta. Support has also arrived for Instapaper, Marco Arment's streamlined service for sharing and marking content to read later. You can also now create Twitter search feeds and easily search Twitter from NetNewsWire's address bar. Lastly, NetNewsWire gains a gorgeous new icon for you to admire in your Dock.
NetNewsWire 3.2 beta will be a free update for users (in particular since it is a free application right now), though this version also lays the groundwork for version 4.0 features that require Mac OS X 10.5 Leopard. It is also worth noting that users who want to pay for a copy of NetNewsWire that contains no affiliate ad section can look for such an option soon.