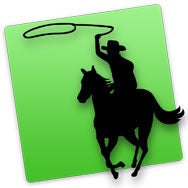 I own Equinux's CoverScout 3. It's a useful program for adding album cover art that may be missing from the songs in your iTunes Library. As a registered user, I received an e-mail from Equinux this week. It contained a bit of bad news and good news.
The bad news was that "Our busy buddies at Google have made a few changes to Google Images. Unfortunately one of those changes can cause CoverScout 3 to stop responding."
The good news was much better: A new version of CoverScout that fixes the problem would be out shortly. And if you couldn't wait for the update, Equinux had a simple work-around: "Just uncheck Google Images under: CoverScout 3 -> Preferences -> Search."
Even if you were not a registered user, the same announcement showed up when you next launched the application (assuming you had a connection to the Internet at the time). Very effective. It's unlikely that any CoverScout user will get blindsided by this problem or be mystified as to what to do about it. There are many other software companies that could learn a lesson in customer relations here.
As to exactly what was going on, the folks at Equinux informed me that it was "nothing serious. Google just changed something in their API that forced us to change the way we're handling requests within the application." Technically, I suppose this doesn't even qualify as a bug, as "bug" would imply an error in the CoverScout code. This is more of an "unavoidable temporary incompatibility."
In any case, the needed update was released within 48 hours of the e-mail, as promised. You can install the update automatically, right from CoverScout itself. If you aren't alerted to the update when you launch the program, simply select Check for Updates… from the CoverScout 3 menu.