Apple on Monday announced that Eric Schmidt, CEO of Google, is resigning from Apple's board of directors. Schmidt has been on Apple's board since 2006.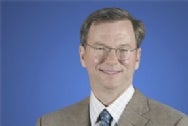 In a tersely worded statement issued by the company on Monday morning, Apple CEO Steve Jobs noted Schmidt's departure, while lauding Schmidt's contribution on Apple's board.
"Unfortunately, as Google enters more of Apple's core businesses, with Android and now Chrome OS, Eric's effectiveness as an Apple Board member will be significantly diminished, since he will have to recuse himself from even larger portions of our meetings due to potential conflicts of interest. Therefore, we have mutually decided that now is the right time for Eric to resign his position on Apple's Board," said Jobs.
Android is Google's mobile phone operating system. Chrome OS, due to be released in 2010, is a Linux-derived computer operating system currently in development that will presumably put Google in direct competition with Apple and Microsoft.
With Google increasingly encroaching on Apple's business, Schmidt's departure has been a matter of intense speculation. But as recently as May, Schmidt said at Google's annual shareholders meeting that he had no intention of stepping down.
But Schmidt's presence on Apple's board has raised the interest of the Federal Trade Commission, which is investigating whether Schmidt's presence is a violation of federal antitrust legislation which prevents "interlocking directorates" between companies that may be rivals, if such an arrangement reduces competition between them. The FTC said Monday that it will continue its investigation regardless of Schmidt's resignation from Apple's board.
Once again, Apple and Google were in the news together last week, when the Federal Communications Commission wrote to both companies and to Apple's U.S. cell carrier partner, AT&T, to question the rejection of Google Voice and related applications from the App Store. Google Voice is a Voice over IP (VoIP) application; it and other VoIP apps were rejected by Apple for distribution through the App Store.
Editor's note (2:01 PM PT): Added information about the FTC's continuing antitrust probe.