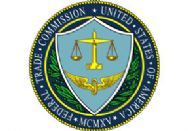 While Google CEO Eric Schmidt may have stepped down from his role on Apple's board of directors, but that won't close the books on the government's probe into the Google-Apple relationship. According to Reuters, the Federal Trade Commission's Richard Feinstein said that the agency will continue to investigate the two companies for potential antitrust violations.
Word of an FTC investigation into the companies' "interlocking directorates" first appeared in May. Interlocking directorates, which violate the Clayton Antitrust Act of 1914, can arise when the same person serves as a director for two companies—if that presence reduces competition between them. At the time of the investigation's launch, Google and Apple shared two directors: Schmidt and Genentech CEO Arthur Levinson. While Schmidt relinquished his post on Monday, due to increased areas of competition between the two companies, Levinson is still serving as a board member for both.
The FTC isn't the only government agency interested in the two friendly rivals: on Friday, the Federal Communication Commission sent letters to Google, Apple, and AT&T over the rejection of a Google Voice application for the iPhone.