There's a whole world of savings out there if you look hard enough. Here are some ways your Mac and the Internet can help.
1. Consider online savings accounts
If the stock market spooked you, odds are you moved your savings to an FDIC-insured savings account. But if you chose a brick-and-mortar bank, you might as well have stashed your cash under the bed. Regular old savings accounts offer interest rates as low as 0.10 percent these days, while Internet banks such as ING Direct and HSBC Direct return a far higher percentage on your money (currently around 1.50 percent). Although that's not enough to make you Scrooge McDuck rich, it can add up. These online banks are insured, so your money is safe. Most also require only a $1 minimum deposit and offer ATM cards so you can quickly access your money when you need it.
2. Sock away college savings
College costs continue to soar, even as the majority of people are just trying to get by. How do you save for college when you have only enough to buy what you need? Try BabyMint.com or Upromise. At BabyMint, you sign up for an account and shop via the site at places like Target.com and Homedepot.com. You receive a rebate on a percentage of your purchase (1 to 26 percent, according to the site) that goes directly into your child's 529 college savings account. (These state-run savings plans work much like 401k accounts and have significant tax benefits.) You can also sign up for a BabyMint credit card to shop offline too. Upromise works similarly, but offers rebates through more online stores (about 600, compared to BabyMint's 300). Download a Firefox plug-in for Upromise, TurboSaver, which will alert you when you search for or visit any of the plan's partners. Both sites let family and friends sign up to contribute to your child's account as well.
3. Eat out for less
Going out to eat is a budget killer—but eating in all the time can get old fast. The trick is to lower your bill but still enjoy your favorite restaurants. Restaurant.com can help. The site sells gift certificates to many restaurants at a discount. For example, a $25 gift certificate generally costs $10—so you save $15 on your bill. To make it even more enticing, the site frequently offers coupon codes for 50, 60, even 80 percent off—bringing that $25 gift certificate down to $2. That's a deal. Restrictions apply, so read the fine print carefully. Some restaurants accept coupons only during the week or require a minimum purchase.
4. Swap books instead of buying
The age-old tradition of passing along books you've read has gone digital—and global. BookMooch works on a points system: each book you give away earns you a point; you can use those points to "mooch" a book from someone else. You can also earn a point by putting ten books you're willing to give away into the database. You can keep the book you mooch, or add it back to the available list and keep the chain going. The selection is hit-or-miss; I found Barack Obama's Change We Can Believe In, but not The Audacity of Hope. If you churn through books quickly and your local library can't keep up, though, this site may meet your need for reads. You pay for postage.
5. Get the best deal on a vacation
There's no need for buyer's remorse when you travel if you're willing to do some Web research. Sites such as Yapta and Kayak compare prices for you. Enter your destination and travel days, and these tools gather prices from major hotels, airlines, and rental car vendors. You can also use these sites to take advantage of best price guarantees. Most major hotel chains offer this, so you can feel confident you got the lowest price for a room at the time you booked. For example, say you book a room on Marriot.com and then find the same room on another Web site for less within 24 hours. Marriott will match the lower price and give you an additional 25 percent off. Check with each hotel chain for restrictions. Expedia and Travelocity now offer similar guarantees. Travelocity will even monitor prices for you if you've booked a flight and hotel package.
6. Reuse old hard drives
The next time you need an external hard drive, take a look in the closet first. If you have an old Mac going to waste, pull out its hard drive. Just buy an inexpensive enclosure, and you can reuse the drive as an external storage device. An enclosure is basically a housing that protects the drive and allows you to connect it to a USB, FireWire, or eSATA port. You can find enclosures for $20 to $50—for example, from Other World Computing, Newegg.com, or TigerDirect.com. They are available in 3.5-inch (standard desktop) or 2.5-inch (notebook) sizes. Make sure you pick the proper internal interface—IDE/ATA or SATA, based on the type of drive you're converting. And remember that old drives fail, so you may not want to keep irreplaceable data on your repurposed drive.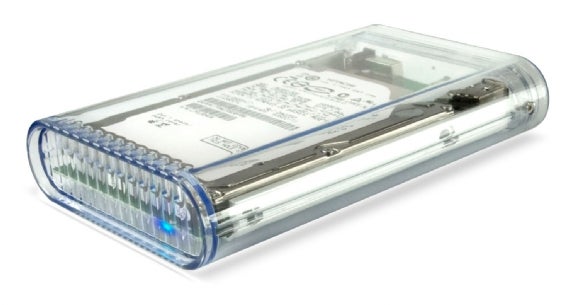 7. Find free stuff
Why buy new what you can get used—especially when you can get it for free? The Freecycle Network keeps track of local free-exchange groups whose goal is to keep used stuff out of landfills and put it into the hands of people who want it. You'll find just about anything on Freecycle, from printers to Mac SEs to random mice and cables. People post what they have to offer; you respond if you want it. Most offers receive more than one response; it's up to the giver to decide who gets the item.
Michael Gowan writes about technology and saves his pennies from his home base in North Carolina.