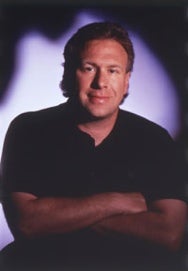 We've become accustomed to the deafening sound of silence in response to criticism of the App Store, so it's surprisingly gratifying that not only has Apple responded to the recent controversy over the Ninjawords dictionary app, but said response came from no less than Phil Schiller, Apple senior vice president of worldwide product marketing.
In an e-mail to Daring Fireball's John Gruber, whose original post on Ninjawords launched a thousand blog entries, Schiller claimed that Apple neither censored Ninjawords nor rejected it for what he calls "common" swear words. Rather, he says, the program was flagged because it pulled from wiki-based dictionary Wiktionary, which contains offensive "urban slang" terms that more traditional dictionaries don't.
Schiller goes on to say that the censoring was a choice made by Matchstick, Ninjawords's developer, to try and get approved more quickly, but that all that should have been required was a 17+ rating. An issue of timing—the rating was requested by reviewers before iPhone 3.0 was officially released—further complicated matters.
That Schiller is willing to respond and, more to the point, have that response published bodes well for the App Store. It is, at the very least, a potential step forward in the dialogue between developers and Apple, albeit a dialogue that apparently still requires the media to act as intermediary.
However, it is worth pointing out that Schiller is Apple's head of marketing and, as such, a master of putting the best foot forward. And while Schiller has become more or less the public face of Apple during the absence of Steve Jobs, he's also probably not the person who's responsible for the App Store review process. (It's unclear exactly to whom the App Store reviewers report, though Apple's vice president of Internet Services, Eddy Cue, is one logical assumption.)
While it's positive to have Apple publicly address the issue of Ninjawords, the larger issues still remain: the App Store approval process is, at best, inconsistent in its standards. The company rejected e-book reading software Eucalyptus because it allowed users to access works like The Kama Sutra of Vatsyayana, and an update to Twitter client Tweetie for containing what the FCC probably would have deemed a "fleeting expletive," only to reverse its decision in both cases. More recently, Apple also rejected an official iPhone client for online phone service Google Voice as well as removing existing third-party Google Voice apps, a matter being investigated by the FCC.
The company is handling a huge volume of submissions, obviously, and that's a challenge, but consistency is a necessary foundation. And if Apple can't be consistent, it can at least be communicative about the problems it's facing, rather than just stonewalling.
Schiller concluded his missive to Gruber by saying that Apple intends to "learn and quickly improve" if it errs. Promising words, but we await the actions to match them.