With so many great songs and albums, TV shows, movies, podcasts, and audiobooks out there, it can be hard to figure out what's worth watching or listening to. Here's what we're enjoying on our iPods, iPhones, Apple TVs, and iTunes right now. What are you into these days?
The Gone-Away World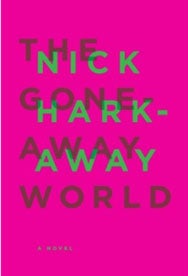 A post-apocalyptic tale of ninjas, love, mimes, friendship, and the horrors of war: this is The Gone-Away World, the first novel by British author Nick Harkaway (son of espionage grand master John Le Carre). A fantastic epic set in a world much like our own, in which the ultimate weapon—a bomb that makes things Go Away—has been unleashed upon humanity. We follow hero Gonzo Lubitsch through the eyes of his best friend as they set out to save that world, and we along the way learn the entire story of their upbringing in the world before it all goes to hell. Harkaway's writing is lush, rife with funny asides and nuanced moments of introspection. It's so good that it makes you wish you could write that way too—or maybe that's just how I feel. If dead-tree editions aren't your thing, you can grab it for your Kindle or iPhone.—Dan Moren
Get It: Purchase the Kindle version of The Gone-Away World for $10.
True Blood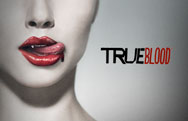 I was late to the True Blood party, owing mostly to a bunch of middling reviews about the show's premiere. But the HBO series about vampires in Louisiana and the telepathic waitress who loves (some of) them apparently picked up as it went along, and became a certifiable hit. I'm now woefully behind, but as a longtime Buffy and Angel fan I figured it was worth taking a flyer on a different sort of vampire series. As season two airs on HBO, I'm slowly catching up on season one, available via iTunes or on DVD. So far, so good.—Jason Snell
Get It: Download the first season of True Blood from iTunes for $35, or for $3 per episode.
White Lies—To Lose My Life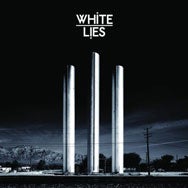 I grew up listening to 1980s alternative—new wave, goth, and the like—and it still holds a special place in my heart. If you're up for a little nostalgia kick, and your idea of great 80s music includes Joy Division, Julian Cope, Echo and the Bunnymen, Depeche Mode, The Damned, The Cure, and Killing Joke, check out White Lies' To Lose My Life. It's like an amalgamation of all those bands with a touch of The Killers and The Bravery for good measure. With a title like To Lose My Life, you shouldn't expect the most uplifting lyrics—indeed, there's a lot of talk of death here—but the hooks will soon put the album on heavy rotation.—Dan Frakes
Get It: Download White Lies' album To Lose My Life from iTunes or from Amazon for $8.
Royal Pains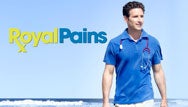 With the lazy, humid days of summer, it's perfectly understandable to want to enjoy some less, er, intellectual fare on the old television. Make no bones about it, USA's Royal Pains is a silly show, but it's entertaining nonetheless. Take the network's Burn Notice, but turn the protagonist spy into a doctor, swap Miami for the Hamptons, and the down-on-their-luck for the eccentrically wealthy. After being blacklisted for an attack of conscience, New York City doctor Hank Lawson trades the world of emergency room medicine for that of the concierge doctor. Throw in comedic relief courtesy of Hank's brother Evan, a dash of romance, and a mysterious German benefactor played by indie movie icon Campbell Scott, and you've got some entertainment that's got "summer days" written all over it.—DM
Get It: Download Royal Pains season one episodes from iTunes for $2 (SD) or $3 (HD), or purchase a season pass for $20 (SD) or $30 (HD). You can also watch streaming episodes for free on Hulu.