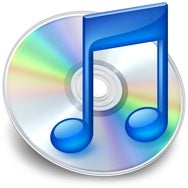 The latest rumor banging around the Mac Web is that Apple will be introducing a new version of iTunes next month. Given Apple's track record with iTunes versions (iTunes 5 was released in September of 2005, iTunes 7 in September 2006, and iTunes 8 was released in September 2008… iTunes 6 was the oddball, released a month after iTunes 5 in October of 2005) it is safe to say that iTunes 9 will probably be running on your Mac, and mine, sometime next month.
The timing of the iTunes 9 launch isn't the interesting question, though—the really interesting question is: what the heck will Apple add to it? Rumors suggest everything from Apple finally adding Blu-ray support to the inclusion of Twitter and Facebook features. Everyone loves Twitter, so I suppose having some sort of Twitter/iTunes integration is groovy (though I predict the feature will be abused, annoying the heck out of me within 48 hours of iTunes 9's release) but I can't help but think there are a few other features I'd like to see.
Keep in mind I have no inside knowledge of future iTunes features, these are just a couple of things I would like to see added (Apple, feel free to take these ideas and use them as you will, but an e-mail from Phil Schiller would be nice… I mean he seems to be spending all this time as of late e-mailing bloggers, so why not me?):
Watch folders: I don't get all my media from the iTunes Store. Sometimes I buy music from other sources, or create videos of my very own. Whenever I want to add these new items to iTunes I have to do it manually. This is stupid: iTunes should be able to watch a particular folder on my Mac and, whenever I add a file that iTunes supports to that folder, automatically add it to my iTunes library (with the option to either copy the file or move it to my iTunes library). This is the sort of menial task I use a computer to avoid.

Disable SD downloads: On those occasions when I download a TV show or movie from iTunes, I always get the HD version. One of the neat things about the HD shows/movies on the iTunes Store is that you get two shows/movies for the price of one: the HD version and the SD version. The idea is you'll watch the HD version on your big old TV (or monitor) and the SD version on your iPod/iPhone. I have watched one of these videos on an iPod once (just to make sure it works). Now, I'm not saying Apple should stop bundling the SD version with the HD version, rather there should be a preference that lets me opt out of the downloading the SD file.

Libraries on the network: It is possible to store your iTunes library somewhere other than your Mac's hard disk, but it isn't easy. With the advent of cheap, fast network-attached storage, making this much easier seems like a no brainer to me.

Albums: One of my favorite features on the iPod touch/iPhone's iPod application is the way it handles albums. If you're listening to a song and you want to hear the rest of the songs on that album you just tap a button and BOOM! A list of the other tracks on that album on your iPod touch/iPhone. Why isn't it that easy with iTunes?
These are just a few things I would rather see in iTunes 9 than any purported social-networking features. Of course, this is a highly objective list (you know I'm right, though—right?). What do you find lacking about iTunes? Sound off in the comments, and feel free to tell me I'm crazy.