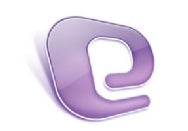 Microsoft may be looking ahead to next year with Thursday's announcement of the next version of Microsoft Office for the Mac. But the software giant has plenty to focus on in the near-term with its existing productivity applications.
To that end, Microsoft launched the full version of its Entourage 2008, Web Services Edition that it had first announced back at this January's Macworld Expo. The company notified Web Services Edition beta participants via e-mail on Thursday that Entourage 2008, Web Services Edition is now available for download at Microsoft's Web site.
As detailed by Microsoft in January, Entourage 2008, Web Services Edition means the Mac e-mail client will stop using the WebDAV protocol in favor of Exchange Web Services. The switch means the Entourage 2008 client will connect to servers running Exchange 2007 SP1 with Update 4 or later faster and more reliably, according to Microsoft. That's because tasks required up to six separate communications when using WebDAV; Exchange Web Services handles the same task with one command.
In addition to performance improvements, the updated Entourage offers an enhanced Autodiscover service for easily configuring accounts and keeping settings up to date. The update also allows notes, tasks, and categories to be synced between Entourage 2008 and Exchange Server. An Enable Logging preference for logging all events that can be used as diagnostic information has been added, as has built-in logging with extensive reporting of diagnostic information. The update allows attachments in Entourage for Exchange calendar events.
Entourage for Exchange Web Services had been available as a public beta since January. In June, Microsoft released an Office 2008 update that paved the way for the installation of the newly released Web Services Edition of Entourage.
Entourage 2008, Web Services Edition requires Mac OS X 10.4.9 or later.