Developer TLA Systems has made many improvements to the iPhone version of its PCalc calculator application. Now it's bringing many of those changes to the Mac version of the scientific calculator.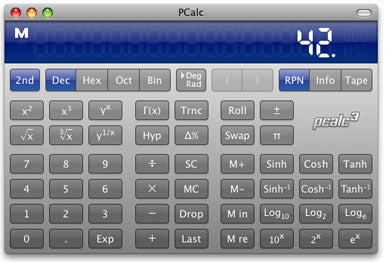 PCalc 3.5, released Thursday, adds new functions, including hyperbolic trig, hypotenuse, gamma, delta percentage, memory/stack clear, and last x. TLA has also added a "2nd" key to the application that shows additional functions. Other changes in PCalc 3.5 include multiple-memory support, optional HP48-style RPN behavior, key click sounds, and support for regions that use a quote as the thousands separator.
The upgrade is free for registered users of version 2 or 3 of PCalc. The calculator costs $19 and runs on Mac OS X 10.4.2 or later.—Philip Michaels
Opera rolls out third beta for next browser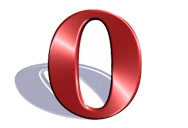 Opera Software has released the third beta of its forthcoming Opera 10 Web browser. The new version includes performance and stability enhancements, improvements to the Opera Turbo compression tool, and refinements to the look and feel of the program.
In addition, the beta version offers options for where browser tabs are placed, allowing them to be on the right and left side of the screen as well as the top and bottom. Also included are compatibility for 39 languages, a built-in crash logger, and better speed over slow network connections.
Opera 10 beta 3 is available as a free download.—Dan Moren
Delicious Library update implements Amazon requirement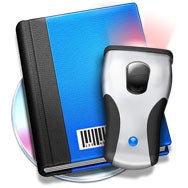 Media-cataloging software Delicious Library has been updated to version 2.2. The update, which is required for all users, implements a new requirement by Amazon for users to digitally sign requests for information.
Version 2.2 also adds support for Apple's upcoming Snow Leopard release for Mac OS X and fixes several bugs including a problem with recommendations which was the leading cause of crashes and warning messages for the program.
The update is free for all existing users; a new license costs $40. Delicious Library 2.2 requires Mac OS X 10.5 or later.—Dan Moren
U&I Software launches MetaSynth 5
U&I Software released MetaSynth 5, a universal binary, multi-processor update of and replacement for MetaSynth Pro. MetaSynth, used by composers, musicians, and sound designers, offers new features, performance improvements, and greater stability. The new version adds the ability to save sound at up to 32-bit floating point resolution, which improves the audio quality. The MetaSynth engine has undergone an overhaul as well, with the developer saying it revised and tested more than a million lines of code since it released MetaSynth 4.
MetaSynth runs natively on any Mac running OS X.4 or later and costs $599. Discounted upgrades are available to registered users.—Jackie Dove