Bleu – A Watched Pot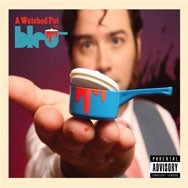 I admit it, I'm a sucker for power-pop, and Boston-based (and Berklee School of Music-trained) Bleu's A Watched Pot offers my favorite confection in spades. This is Bleu's third solo album and one that's been a long time coming. After receiving critical acclaim for his 2003 Redhead, Bleu started work on A Watched Pot, only to be dropped by his label, Aware/Columbia Records, just weeks after completing the album. It sat in the vaults for years until Bleu finally managed to gain the rights to it and release it. The production is fat (yes, there's a lot of E.L.O. influence in there), the songwriting deft, and performances soaring. Highlights include "Boy Meets Girl," "Come 'N Go," "Kiss Me," and "Go." Don't fear the "explicit" label. One song earns the label, but the rest of the album is hounds-tooth clean and catchy. You can find the music video of "Come 'N Go" on YouTube and can keep up with Bleu at Bleutopia.—Christopher Breen
Get it: The iTunes Store sells A Watched Pot for $10. You can save 50 cents by buying it from Amazon.
Phoenix – Wolfgang Amadeus Phoenix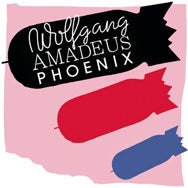 I can't believe I'm promoting an album by "French electro-rockers," but here it goes. Available for the low, low price of $5 from Amazon MP3 during the month of August, Phoenix's album Wolfgang Amadeus Phoenix is a delightful collection of catchy electro-pop tunes that sound like they fell out of a time warp from the '80s. In France. (Actually, Phoenix sings in relatively unaccented English, so American pop-music fans should not be afraid.)—Jason Snell
Get it: Download Wolfgang Amadeus Phoenix from Amazon for $5 or from iTunes for $8.
Leverage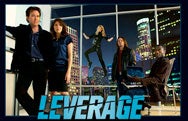 "The rich and powerful, they take what they want…we steal it back for you." So explains ex-insurance investigator turned criminal mastermind Nate Ford (Timothy Hutton) in TNT's Leverage. The show follows a modern day band of high-tech, Robin Hood-style thieves who help ordinary folks get justice on the greedy people who take advantage of them. Included on the team are grifter Sophie (Gina Bellman), martial arts expert Eliot (Christian Kane), hacker and Doctor Who-fan Hardison (Aldis Hodge), and the jewel of the show, socially-inept master thief Parker (Beth Riesgraf). A light, entertaining show, Leverage also has the benefit of a certain degree of topicality as it takes on villains like shady hedge-fund managers and pyramid schemers: after all, given the current financial climate, who hasn't wanted to see rich slimeballs getting their due?—Dan Moren
Get it: Download episodes of Leverage from iTunes for $3 per HD episode or $2 per SD episode. Some episodes also available for streaming from TNT's Web site.
Haydn: Piano Sonatas, performed by Alfred Brendel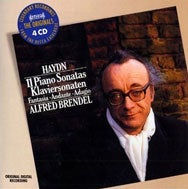 In this year of commemeration of the 200th anniversary of Joseph Haydn's death, countless recordings have been issued or re-released, sparking interest in one of the most prolific of composers. One that I have found especially magical is Alfred Brendel's recordings of 11 of Haydn's piano sonatas, and three other short works. Brendel plays this wonderful music with such exuberance that no one will be indifferent to these breathtaking performances.—Kirk McElhearn
Get it: Haydn: Piano Sonatas is available from Amazon.com for $62 on CD or $36 by download, or from the iTunes for $40.