Users of the first Android phone, the G1, may be unable to get significant future operating-system updates because the phone's internal flash is nearly full.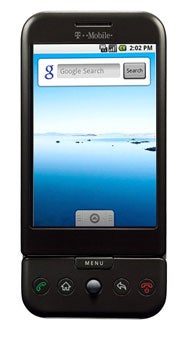 A Google developer who works on Android said recently that he's unsure if the G1 will be able to handle further updates.
"As much as I'm hoping that it'll be possible to somehow continue updating the G1, I can't promise anything," Jean-Baptiste Queru, a software engineer at Google, wrote on Twitter. "We knew that internal flash space was going to be very tight on the G1 and we kept the system partition tight on purpose," he also wrote.
G1 users got the so-called Cupcake update to the operating system earlier this year. Google is reportedly working on further updates to the software, including a version known as Donut. It has not published information beyond the first-quarter update on the Android road map page.
T-Mobile denies that the G1 will be unable to accept future updates. "We plan to continue working with Google to introduce future software updates to the T-Mobile G1. Reports to the contrary are inaccurate," it said in a statement.
But some observers wonder if T-Mobile will continue offering certain updates, like security patches and bug fixes, but not more substantial updates.
The issue raises questions about application compatibility in the future. If developers build applications to the latest software version but the G1 doesn't have that software, the applications may not work for G1 users.
Queru declined to comment further for this story, and Google did not respond to a request for comment.