The NPD Group reported Tuesday that Apple's iTunes Store is responsible for selling one in four songs in the United States.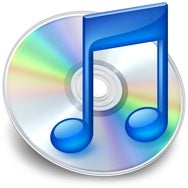 NPD MusicWatch's report indicates that audio CDs remain the dominant format, responsible for 65 percent of all music sold in the first half of 2009. But digital music, which makes up the remaining 35 percent, is steadily gaining ground—NPD MusicWatch says that's up from 20 percent of sales in 2007 and 30 percent in 2008.
The iTunes Store can claim 25 percent of all music sold in the U.S., according to the report, up from 21 percent in 2008 and 14 percent in 2007. Walmart is number two with 14 percent, combined with their downloads, sales through their Web site and in their retail stores.
Compared to other digital music retailers, iTunes is far and away the market leader, according to NPD MusicWatch: the iTunes Store owns 69 percent of the digital music market. Amazon's MP3 store is a distant second with 8 percent.
NPD tracks purchases from reports from consumers, age 13 and older, who reported their purchases of CDs, digital music and "over the air" transactions excluding ringtones. The company's digital music tracking excludes "subscription"-based services.