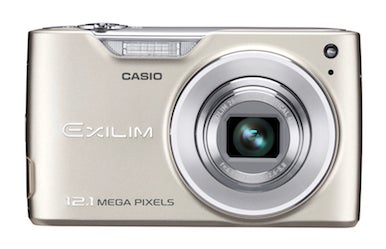 Casio announced two new compact point-and-shoot cameras Tuesday, the Exilim Zoom EX-Z450 and Exilim Zoom EX-Z90.
Both cameras offer 12.1 megapixles of resolution and HD-quality video. The cameras are the first in the Casio lineup to feature a new Intelligent AF option that automatically identifies objects in a photo—such as pets, which are missed by standard face-detection systems—and adjusts the focus and exposure accordingly. The cameras also offer an improved Dynamic Photo feature which can detect a moving subject in one photo and place it in a different photo. Previous versions required multiple shots of the same scene. The new cameras can extract the subject from a single shot, so long as it's placed against a solid backdrop.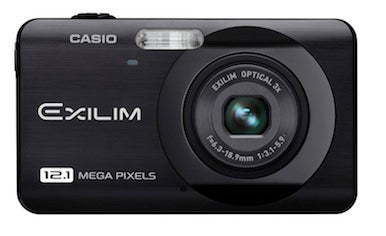 The EX-Z450 offers a 4X zoom and mechanical image stabilization, while the EX-Z90 offers a 3X zoom with no image stabilization. The EX-Z450 also offers a slightly larger LCD (3 inches, compared to the EX-Z90's 2.7 inches) and better battery life.
The EX-Z450, which is available in a champagne color, will sell for $200. The EX-Z90 will sell for $150 and is available in pink and black. Both cameras will ship in October.