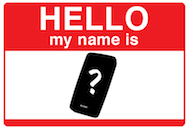 One of Shakespeare's most abused quotes comes from Romeo and Juliet (II, ii, 1-2), "What's in a name? That which we call a rose, By any other name would smell as sweet." Juliet was arguing that Romeo's parentage (i.e. his name) shouldn't matter in the face of their great love affair. We all know how well that turned out.
Many tech companies find themselves in the same boat as Juliet: names matter. Kodak has recently come to this realization and is now turning to you, John and Jane Q. Public, to find a super cool name for their forthcoming pocket camcorder. Their existing pocket camcorders have less than inspiring monikers like " Zx1," " Zi6,"and the forthcoming " Zi8" (I wonder what happened to the Zi7?), clearly those names need to be jazzed up.
That's where you come in. You can suggest a name for Kodak's new pocket camcorder by either leaving a comment on this blog post at Kodak's blog or by tweeting your suggestion with the hashtag #nameAKodak. One hundred lucky (and randomly selected) namers will receive a free Zi8, which is pretty neat. The person who comes up with the winning name will be flown out to CES 2010 in Las Vegas to witness the product unveiling in person, and have their tale of the naming included in the camera's packaging.
The contest ends at 6am ET, August 24th, so get to naming! I think the ZiBlankbaby has a nice ring to it.