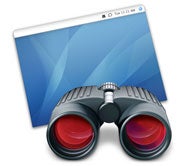 On Wednesday, Apple released two updates to its Apple Remote Desktop ( ) desktop management software.
The Apple Remote Desktop 3.3 Admin and Apple Remote Desktop 3.3.1 Client updates combine to offer a slew of improvements. They include better support for computers behind NAT (Network Address Translation) routers; added support for finding and adding client computers via wide-area Bonjour; improved performance of encrypted file copies, encrypted screen sharing connections, and screen sharing with RealVNC; sending function keys and key combinations for actions such as Force Quit, Log Out, and the Application Switcher to the remote computer; and much more. Apple details all of the improvements in a new support document.
Apple Remote Desktop 3.3 requires OS X 10.4.11 or 10.5.7 or later, or OS X Server 10.4.11 or 10.5.7 or later. The software costs $299 for a 10 Managed Systems edition, or $499 for an Unlimited Managed Systems version, and is a free update to Remote Desktop 3 users.