Colin Hay – American Sunshine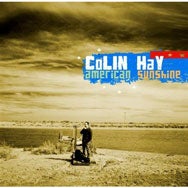 Singer/songwriter Colin Hay was the driving force behind the 1980's group Men at Work. While the other members have faded into obscurity, Hay has continued writing and recording music successfully over the years, with about a dozen solo albums to his name (not to mention a few on-screen performances on the TV show Scrubs). His latest release, American Sunshine, is another fine example of why Hay has lasted so long. His guitar work is bright and crisp, song arrangements and lyrics feel fresh, and I never tire of his Scotland-by-way-of-Australia voice. I particularly enjoy the country-ish "I Can't Get Up Out of This Bed," the introspective "Prison Time," and the instrumental, Who-like title track.—Jonathan Seff
Get it: Download the bonus track version of American Sunshine from iTunes, which includes two extra tracks and a digital booklet, for $10; or download a standard version from Amazon.com for $9.
Flow Machines – Every Last Drop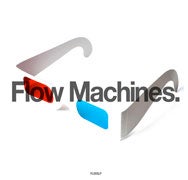 A child of the 80s, I grew up listening to a lot of synth-pop and electro-pop, and still return to stuff like OMD, vintage Pet Shop Boys, New Order and the like when my nostalgia kicks up. Flow Machines is a band out of the north of England that seems influenced by a lot of this sort of music. They make their songs with "laptops and other fancy machines," according to their Web site, and the best part is that all of it is for free—lyou can download a full album, a remix EP, and a single of their remake of The Human League's "Hard Times" all from their site. —Peter Cohen
Get it: Download Every Last Drop from the Flow Machines Web site for free.
The Universe, season 4
As someone who's fascinated with astronomy, I've watched every episode of History Channel's The Universe. Now beginning its fourth season, the show has delved into topics such as alien galaxies, black holes, parallel universes, and procreating in space. The show is filled with the latest theories about space, discussed by a recurring cast of eminent scientists such as UC Berkeley's Alex Filippenko, and aided by computer animations. The narration can be, well, cheesy at times, but it's a lot of fun to watch. The new season kicked off this week with an episode called "Death Stars" about large stars reaching the ends of their lives—and then exploding.—JS
Get it: Download season 4 episodes of The Universe from iTunes for $3 (HD) or $2 (SD). Previous seasons are also available. You can also watch some episodes for free on History.com.