Apple made it official Friday announcing it will sell the iPhone 3G in China over the next three years. But the question now is, how many of China's 1.3 billion citizens will want or can afford the iPhone?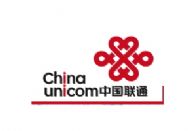 For almost a year now, rumors of a Chinese iPhone introduced by the country's second largest wireless carrier, Unicom, have been floating around. And now it's official: Apple struck an exclusive three-year deal with China Unicom.
But the Chinese won't get the iPhone we all know. The country's regulations don't allow Wi-Fi connectivity, so the Chinese iPhone will have this function disabled, according to China Unicom Chairman and Chief Executive Chang Xiaobing, quoted in the Wall Street Journal.
Besides a Wi-Fi-less iPhone, the Chinese will have to settle with the second best wireless carrier in the country as well. According to the latest figures, China Unicom has three times less users than the country's leading carrier, China Mobile, which serves 498 million users.
China Unicom said it will subsidize the iPhone, but it's not yet known how much it will actually cost. China has already a bustling market of cheap mobile devices, and if the iPhone comes at a high price (the original 8GB iPhone was $599 in the US), this might put many off buying the device also.
If the price of the Chinese iPhone will be to high, especially as it lacks Wi-Fi, the Chinese people have alternatives. It is estimated that there are over 1.5 million iPhones in China already, which are jailbroken and unlocked to work with any of the country's wireless carriers.
The Chinese iPhone will also face some strong competition from the upcoming OPhones, devices based on Google Android to be launched by market leader carrier China Mobile. But none of these reasons have stopped the iPhone's success in Asia before. For example, the iPhone 3GS is a top seller in Japan now, even though it was tipped to a slow start.
However, China has around 700 million mobile phone customers altogether. If Apple manages gain only five percent of the market, the Cupertino company would have sold more iPhones in China than it had in North America in 2008.