Samsung Electronics is joining the touch phone price race: Its new Corby will cost will cost €150 (US$210) before taxes and subsidies when it ships in Europe in September.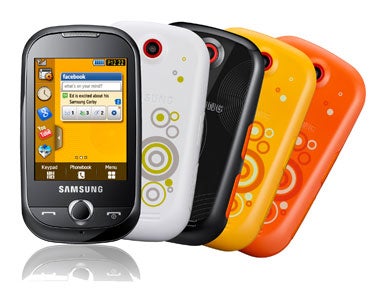 The phone, also called the S3650, has a 2.8-inch display and has support for EDGE (Enhanced Data Rates for GSM Evolution) mobile data. It has a slot for microSD memory cards and an FM radio. The software includes a media player for music and video that will play MPEG-4 and WMV files, according to Samsung.
Launching a touch-screen phone in this price range is a logical step as Samsung's goal is to have a touch phone for every kind of consumer, according to Erik Johannesson, a spokesman for Samsung.
The South Korean phone manufacturer follows in the footsteps of Nokia: Last week the Finnish manufacturer launched the 5230 touch phone, which also costs €150 before taxes and subsidies. But the Nokia device comes with beefier hardware specifications. It has a 3.2-inch display and support for A-GPS (Assisted GPS) and HSDPA (High-Speed Downlink Packet Access) mobile broadband at 3.6M bits per second.
Both phones are trying to capture the hearts and minds of younger buyers by integrating support for various social networks. The Corby comes with widgets for the three big ones: Twitter, Facebook and MySpace.
In this space they will also have to compete with INQ Mobile in some markets. The company is a relative newcomer that has pioneered cheap smartphones with built-in support for social networking, support for which will only grow in importance going forward.
"Social networking will be the main driver for data services for a long time, and it doesn't matter whether it's in prepaid or post-paid," said Geoff Blaber, analyst at CCS Insight.
IDC's Francisco Jeronimo agrees: "There is a strong interest from end users, and that is one of the biggest reasons why some consumers are replacing their devices for smartphones," he said.