Who are you online? It sounds like a simple question, but in a medium where you can be anyone, it's a question worth pondering particularly for the following elements. What aspects of your personality, which of your interests, what face do you want to show the online world? Wherever you interact these days, from Facebook to Twitter, Gravatar.com to the Macworld forums, you have the opportunity to put a face—or avatar—to your updates, comments, and declarations. It need not be your everyday face. In this first installment of my Cartoon You easy avatars series, I'll show you how to go beyond photos captured at arm's length by a cell phone camera or a slightly out of focus USB camera to express the real you in avatar form. The following online cartoon apps give you a selection of facial shapes and features, skin colors and tones, hair styles, costumes, and backgrounds to choose from to create your individual persona. Some sites even feature user contributed fashions and designs. It's kind of like playing dress-up with colorforms, except on your computer.
Below are a half dozen free online apps that let you create a cartoon version of yourself. Try out these services to create a new you. If none of them fully answer the question of who are you online, later installments in this series surely will. See the bottom of this story for all the images described.
Meez
Whether you join the free 3-D world community or just use its incredible avatar creator, Meez lets you create and download an animated, 3-D avatar complete with changing expressions. After creating your Meez, click Save and then Go to Exports to download it or to obtain code that makes it a snap to embed your animated avatar in forums, Facebook, iGoogle, MySpace, and elsewhere. Meez is the only site in this group that charges for some selections and which features user-contributed designs.
Mii
Wish you could take your Wii game console avatar out onto the Web from your Mac? Using the Mii generator you can. This Flash application doesn't allow you to directly save your Mii, so you'll need to take a screen shot of it with the Command+Shift+3 keyboard shortcut, paste it into Photoshop or another image editor, and then crop and save the avatar from there.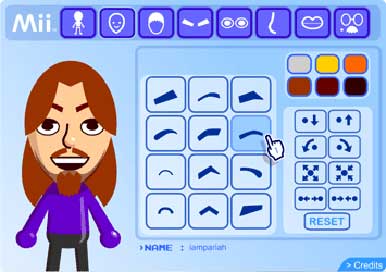 Mr. Picassohead
For those days when you're feeling a little abstract, show the world your Picasso-esque face by creating a self-portrait with the innovative Mr. Picassohead app.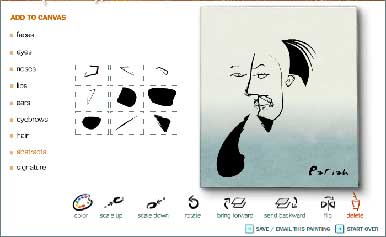 Gaia
Gaia Online is a popular virtual world community with a Manga flavor. Even you don't participate in the community, Gaia Online's avatar generator boasts fresh and detailed costumes not found in other cartoon avatar generators.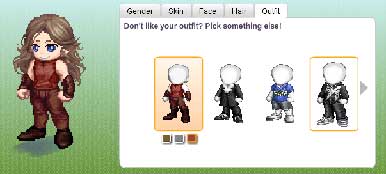 Yahoo Avatar Creator
Although the user interface leaves a lot to be desired, the Yahoo! Avatar Creator offers tons of options, particularly in the richly detailed background and costume illustrations. Save your avatar for use across the Yahoo! network and Yahoo! Instant Messenger, or the picture for use anywhere.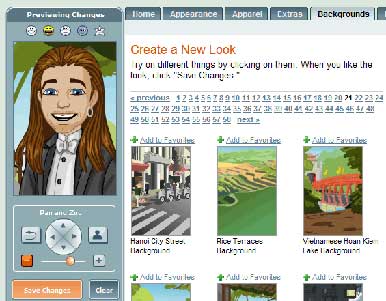 South Park
An oldie but a goodie, it's always fun to express your inner brat with the official South Park character generator. Like the Mii generator, you can't directly save your avatar from this Flash application. Instead, you take a screen shot of it, paste it into Photoshop or another image editor, and then crop and save the avatar from there.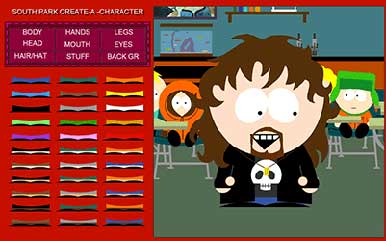 [ Pariah S. Burke is the author of Mastering InDesign CS3 for Print Design and Production (Sybex, 2007), and other books; a freelance graphic designer; and the publisher of the Web sites GurusUnleashed.com, WorkflowFreelance.com, and CreativesAre.com. Pariah lives in Portland, OR.]
[This is the first of a series of articles on how to find, build, and create avatars for use on social networking Web sites and chat clients. Stay tuned for more cartoon sites as well as tips to help you create your own online image.]