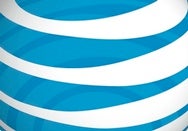 iPhone owners have been clamoring not-so-quietly to use the MMS features that are still lying dormant in their devices since Apple's iPhone 3.0 update in June. Earlier, we took another look into what the holdup might be, and as if by magic, AT&T has finally answered the call for a due date: September 25.
According to AT&T's press release, a software update will enable MMS for iPhone 3G and 3GS customers (original iPhone owners are, unfortunately, out of luck with the MMS feature). Besides finally offering a date, AT&T is also clearly trying to quell the seething masses and complaints about overpriced, sub-par service that have become almost deafening. The company did not offer any further information about when it might offer tethering functionality for the iPhone, another feature that Apple announced in the iPhone 3.0 software update.
The fact that AT&T is waiting until the absolute last minute of its self-imposed "by late summer" deadline may not comfort many who have already lost faith in the carrier's ability to meet demand. As Dan Moren stated this morning, iPhone owners in particular are hungry for as many multimedia and data services as developers can dream up. MMS is surely the tip of a much larger iceberg that AT&T cannot seem to steer away from fast enough.