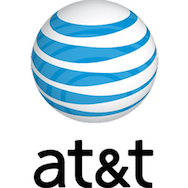 If you are among those AT&T wireless customers who feel the need for speed and you live in Charlotte, Chicago, Dallas, Houston, Los Angeles, or Miami, then you'll have something to call home about by the end of the year. AT&T has announced those six markets as the first places it will be rolling out its new HSPA 7.2 technology in 2009.
The wireless provider first announced in May that it would be upgrading its infrastructure to the faster technology, which is supported by the iPhone 3GS (remember the "S" is for "speed"—well, "someday"). HSPA 7.2 supports theoretical maximums of 7.2Mbps for downloading, though attaining such rates in actual usage is about as rare as catching sight of the Loch Ness monster. Still, the theoretical limit is double that of the current technology, HSPA 3.6, so users should definitely see some performance improvement.
Speed is all well and good, but it means precious little on what many consider an unreliable network. Fortunately, AT&T says it'll also be upgrading the backhaul capacity of its cell sites as well, with the specific goal of dealing with the enormous rise in data traffic sparked by smartphones such as the iPhone. The backhaul connects cell sites to AT&T's backbone network and an increase in capacity there should help make the network more resilient.
Of course, while HSPA 7.2 is the next step of 3G, 4G wireless technology is just over the horizon. According to AT&T, the backhaul upgrades will also help support LTE, its 4G technology of choice, which it will start testing next year for deployment in 2011.
AT&T detailed other improvements it plans on making, including adding around 2,000 new cell sites to its network, expanding into the 850 MHz wireless spectrum in certain markets, and giving its customers more access to its Wi-Fi network.