Editor's Note: The following article is reprinted from the Today @ PC World blog at PCWorld.com.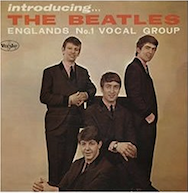 It's something that happens every twelve months, but this year's rumors about the Beatles catalog landing in the iTunes store is taking on a life of its own. The rumors are fueled in part by the fact that Wednesday is not only Apple event day, but also Beatles day with the release of the Beatles Rock Band game, and a completely remastered version of the Fab Four's entire catalog on compact disc.
But Beatles rumors got even hotter Tuesday when Britain's Sky News ran a story saying that Yoko Ono, widow of John Lennon and major shareholder of the Beatles' musical rights, had confirmed the Beatles catalog was coming to iTunes. "Beatles Tracks To Make Debut on iTunes," the headline read with the tagline: "The whole of the Beatles back catalogue will be made available to buy on iTunes, Yoko Ono has told Sky News."
At first it seemed like Sky had just scored the ultimate scoop, but the story was quickly pulled from the Sky Web site, and also counterbalanced by an outright denial from EMI, the label that owns the Beatles' recordings.
"Conversations between Apple and EMI are ongoing and we look forward to the day when we can make the music available digitally. But it's not tomorrow," EMI's global catalog president Ernesto Schmitt told the Financial Times Tuesday.
So what's the hold up anyway?
Sure you could just rip your Beatles CDs onto your hard drive and plug the music into iTunes that way, but that's hardly the point. The Beatles are one of the most important popular musical acts of the 20th century. So it's potentially big money whenever Beatles music is sold in a new format.
But getting new Beatles merchandise of any kind pushed out to the public is always a difficult exercise, according to Beatles expert Peter Doggett. An iTunes-Beatles deal, for example, would need approval from a large number of players including: Paul McCartney, Ringo Star, Yoko Ono, Olivia Harrison (George Harrison's widow), EMI Records, Apple Corps (the Beatles' own record company) and Apple Inc, Doggett explains in a BBC article. The thing is all these parties have, at some point, been busy battling each other in court.
Here's a quick break down of the highlights:
1962: Relationship between the Beatles and EMI begins
1970s: EMI and Apple corps get involved in a number of lawsuits over royalty agreements. In 1978, Apple Corps sues Apple Computers for the first time over trademark infringement.
1981: Apple Computers pays $80,000 to Apple Corps. Apple Computers agrees to stay out of the music business.
1985: Paul McCartney sued by the other Beatles and Yoko Ono over royalty arrangements.
1991: Apple Corps sues Apple Computers again when Cupertino's computers gain the ability to playback MIDI files.
2003-2007: Final lawsuits between Apple Corps and Apple Inc. (Apple dropped the name Apple Computers for Apple Inc. in 2007). Matter resolves with Apple Inc. owning all Apple-related trademarks and the licensing those trademarks rights back to Apple Corps.
2007: Apple Corps and EMI settle a lawsuit alleging that EMI owed the Beatles close to $50 million for album sales between 1994-1999.
With the lawsuits out of the way, things looked up in early 2008 after McCartney reportedly signed a $400 million dollar deal to distribute the Beatles music on iTunes. But then talks were reportedly stalled by the end of the year. That brings us to today, with speculation continuing as to when the Beatles will be coming to iTunes. Everyone believes it will happen soon, but no one knows when it will happen. The only thing we know for sure, if you believe EMI anyway, is the Beatles catalog is not coming to iTunes this time just like we found out last year, and the year before that, and the year before that, and, well, you get the idea.
Note: When you purchase something after clicking links in our articles, we may earn a small commission. Read our affiliate link policy for more details.