Apple cut the price on its 8GB iPod touch Wednesday while boosting the performance and capacity of the other models of its touchscreen music player. Apple made the announcements during its Rock & Roll press event in San Francisco.
The 8GB iPod touch now costs $199, a $30 reduction from its old $229 price tag. Apple senior vice president of worldwide product marketing Phil Schiller noted a similar pice cut to the iPod mini back in 2005 helped spike sales of that since-discontinued model, so it's clear Apple is hoping that a lower entry-level price for the touch helps spark new sales prior to the holiday shopping season.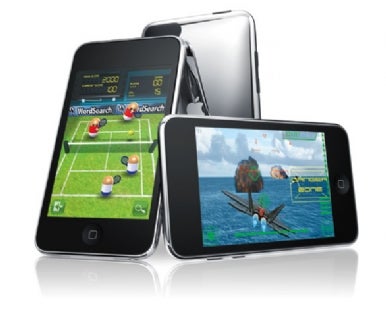 Apple may not have much to worry about in that regard. According to figures unveiled by the company Wednesday, the company has sold 20 million iPod touch models, making it the fastest growing iPod model. With 30 million iPhones sold, 40 percent of the devices running the iPhone operating system are iPod touches.
"Why so quick, so many?" Schiller said during Wednesday's presentation. "First, it's a great iPod. … Second, it's a great pocket computer."
In other changes to the touch line, Apple added a 64GB model, doubling the capacity of the touch. According to Apple's calculations, a 64GB touch can store up to 14,000 songs, 90,000 photos, or 80 hours of video. The 64GB iPod touch will sell for $399, the old price tag for the 32GB model. The 32GB iPod touch now costs $299. Apple also eliminated the 16GB iPod touch model, which previously sold for $299.
Apple didn't just change the pricing and capacity for those higher-end models. According to Schiller, the 64GB and 32GB iPod touches are now 50-percent faster and feature support for Open GL|ES version 2.0, the cross-platform graphics API for mobile phones, PDAs, and video game consoles. It seems likely that those higher capacity touches are using the same processor found in the iPhone 3GS, which was introduced with much the same language last June. Given that Apple has focused so much attention on the touch's game-playing capabilities—demos from mobile game makers took up around 20 minutes of Apple's 75-minute presentation Wednesday—it's little surprise that it's found itself the recipient of better performing processors.
In terms of software changes, the iPod touch now supports Genius Mixes, a system that automatically builds up to 12 endless playlists based on your existing music library.
But Wednesday's changes may be more notable for what wasn't announced. Unlike the newly updated iPod nano and the iPhone, the touch does not feature a built-in camera and microphone—a surprise given that it sports most of the other features of the iPhone. Voice recording is available using the microphone on the included earbuds or a third-party solution. Reports earlier in the week suggested that a camera may have been intended for the device, but postponed at the last minute due to quality assurance problems.
The iPod touch requires Mac OS X 10.4.11 or later as well as iTunes 9 or later. Windows users need Windows Vista or Windows XP Home or Professional with Service Pack 3 or later as well as iTunes 9.
Updated from the original post with more detail throughout the story.
Note: When you purchase something after clicking links in our articles, we may earn a small commission. Read our affiliate link policy for more details.