Never mind Mac OS X, and forget about future iterations of the Apple TV as a video game console—the iPod touch is Apple's game platform. That's Apple's message from the stage of its press event in San Francisco on Wednesday.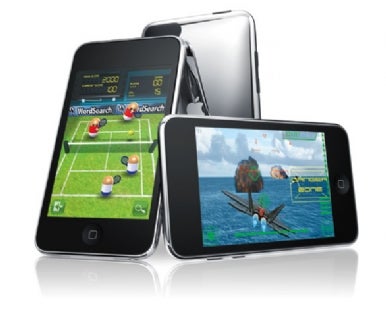 The "Rock & Roll" event totaled about an hour and a quarter, and 20 minutes of that were dedicated to showing off the iPod touch's proclivity as a gaming platform. Apple senior vice president of worldwide product marketing Phil Schiller started off the game segment by repeating a quote offered by Arik Hesseldahl of BusinessWeek: "Apple could be on the cusp of claiming the crown as the world's leader in handheld gaming."
You'd be wrong to assume that Hesseldahl's comment—which came in a November 2008 editorial—is more moon-eyed Apple fanaticism from an easily swayed tech journalist. In context, Hesseldahl is comparing sales of iPhones and iPod touches to Nintendo's DS handheld system. In sheer volume, Apple is doing very well—the company has been selling tens of millions of units. And that pace hasn't slowed down since last autumn. Of course, not every iPhone or iPod touch is being used for games. But each of them is capable.
I don't see Apple competing for the same hearts and minds that Nintendo does, but I think a compelling argument can be made that Apple is competing for the exact same consumers who might otherwise buy Sony's forthcoming PSPgo handheld gaming system. In this respect, Apple is already several steps ahead of Sony. Apple already owns this market.
The PSPgo, similar in concept to the iPod touch, works wirelessly (there is no disc slot, as there are on other PSP models). It's smaller and more portable than other PSP systems; the PSPgo easily fits into a pocket, just like the iPod touch. Sony is also managing software distribution through its own online store, which currently enables PSP and PlayStation 3 owners to purchase and download games, demos, video content and more. Sony's revealed plans to release "minis," games with a smaller storage footprint and a lower price than the current crop of titles available for the PSP.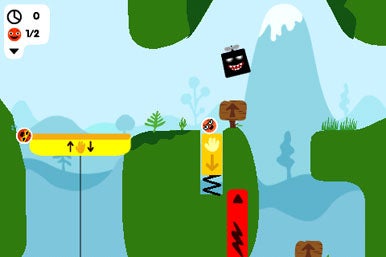 Compare that to Apple's efforts: There are tens of thousands of game titles already in the App Store, including an ever-increasing number from major publishers like Electronic Arts, Ubisoft, even Id Software, makers of Doom and Quake.
The iPod touch has also created its own ecosystem of top-tier game publishers. Ngmoco, makers of Rolando, didn't exist prior to the iPhone's introduction. Gameloft, which has long been a purveyor of games for mobile handsets, now says the iPhone and iPod touch is its single biggest platform.
Where's Nintendo in all this? The company that makes the world's most popular handheld gaming system recently registered the iPod touch and iPhone as a competing product, during a call with financial analysts to discuss lower-than-expected results. Nintendo's DSi is the first handheld system the company has released that emphasizes downloadable content, but Nintendo's bread-and-butter remains cartridge-based games. Nintendo has been notoriously slow to move in the direction of ubiquitous online connectivity and gobs of downloadable content.
Just like every other gaming platform before it, the iPod touch will live or die ultimately based on the quality of the software that's developed for it. And that takes time. Time for developers to learn the environment they're programming for. Time for them to create or find tools to help them work. And time for designers to get a sense of what the equipment can do, and more important, how its users want it to work.
Let's face it: The first year of the iPod touch and iPhone's life as a commercial game platform has been underscored by a lot of "shovelware"—crap that was pushed out the door as quickly as possible to make a buck. That same cash-grab philosophy sent the average price of games in the App Store spiraling downward to bargain-basement levels. Phil Schiller's slide showing 21,000-plus iPhone games compared to a relatively paltry number of games for the PSP and DS ignores the fact that many of those thousands of iPhone games are, not to put too fine a point on it, garbage.
But some big companies with deep pockets are making investments that are beginning to pay dividends, not only for them but also for iPod touch game players. Look at the depth and breadth of Madden NFL 2010, EA's legendary American football game franchise, now available on the iPhone. Madden has been in development for a year, and that right there should give you some sense of where we are on the evolutionary scale of iPhone and iPod touch game development—the commercial market for iPhone and iPod touch games is barely a year old.
Nintendo's DS is the latest iteration of a system that was introduced 20 years ago. Sony's PSP is five years into its life span.
We're just scratching the surface, folks.
Now the fun begins.