As the name implies, Camera Zoom is a basic app that allows the user to zoom in on a subject with the iPhone's camera. Camera Zoom has one basic function, and it does it surprisingly well.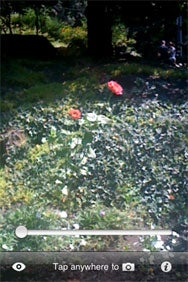 When you launch Camera Zoom, the interface that you see is very similar to the built-in camera app. The most noticeable difference is that just above the shutter on the bottom is a slideable scroll bar that you use to zoom in and out. (This is the default position; you can choose to move it elsewhere).
Camera Zoom makes it possible to zoom in up to 4x. You should note though, as with all digital zoom, the further you zoom in, the more quality you lose as the images become more pixelated.
Read more…
One important thing to note with Camera Zoom is that the image that you see as you zoom is just a preview. Once you save the photo, the finished version will actually look noticeably better after it has been cleaned up in the conversion process. (I was immediately put off by this when I initially took a quick look at the app, before I realized I wasn't seeing the final version).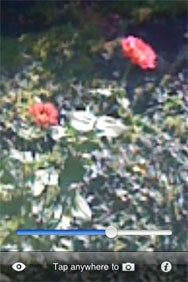 Developer KendiTech also added some nice extra features to the app that can be selected via the settings. Two of the most useful ones are the ability to tap anywhere on the screen to take a picture (a common feature of many third-party camera apps that remains helpful), and the ability to use the whole screen as the zoom slider. This allows you to move your finger anywhere you'd like to zoom, and then simply tap to release the shutter. It's not a major feature, but it's surprisingly helpful. A recent update introduced several new features such as a timer and the ability to use the iPhone's volume buttons as a shutter.
As long as you realize that there is an inherent quality loss when using any digital zoom, you can get some decent results with Camera Zoom. The $1 app does a nice job of adding some helpful features to a very simple concept. Since you never know when just a bit of zoom may make a big difference in your shot, this may be a good app to have in your iPhone camera arsenal.
Camera Zoom is compatible with any iPhone running the iPhone 3.0 software update.
[Macworld contributor Beau Colburn lives in Boston where he finds himself relying more and more on his iPhone camera for everyday photography.]