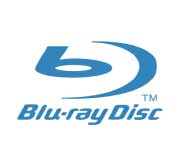 It may have beaten out HD-DVD in the bloody battle to be the high definition optical drive standard, but in the time since the format wars ended, Blu-ray Disc still has a lot to do to gain any real traction in the desktop computer realm. Indeed, Apple has done its best to downplay the relevance of any kind of optical drive in this new world of streaming media—the MacBook Air ships without an internal optical drive, its DVD Studio Pro application has been almost totally ignored in the last two Final Cut Studio releases, and the company provides no way of playing movies released on Blu-ray on Macs running OS X.
But while Apple hasn't exactly embraced Blu-ray, a couple of the company's applications ( Final Cut Pro [ ] and Compressor [ ]) now allow you to create Blu-ray projects and burn them to attached Blu-ray drives to watch on the Blu-ray player in your living room.
If you're considering adding a second optical drive for DVD copying, or just want faster burn speeds than your older optical drive can deliver, you might be considering a Blu-ray capable burner. Apple has yet to offer Blu-ray as a standard or build-to-order option, but a few third party companies have been quietly testing the waters and marketing external Blu-ray burners to Mac users.
With its expensive hardware and media, combined with limited support from the OS, Blu-ray adoption has been slow on the Mac. However, the format's high-capacity media and HD capabilities are attracting more users, and with an increasing number of companies offering drives and applications to fill in the gaps, the rate of adoption should increase, if only modestly.
We recently looked at a few Blu-ray burners (namely, the LaCie d2 Blu-ray Professional Drive ( ), the Buffalo Media Station 8X External Blu-ray Writer ( ), the OWC Mercury Pro 8X Blu-ray External ( ), and the MCE 8X Blu-ray External Recordable Drive ( ), and can offer a few tips on what to look for when shopping for a Blu-ray drive.
Blu-ray buying advice
Connection: From eSATA to FireWire 800 and FireWire 400 to USB 2.0, we saw a wide variety of different connections, but surprisingly, didn't find eSATA to be faster on any of the drives we tested. In fact, the USB 2.0 connection on the Buffalo MediaStation was faster than FireWire 800 or 400 on some competing drives. If you haven't already added an eSATA card to your Mac, a Blu-ray burner is not a good reason to do so.
Software: If you want to burn discs you can watch via a Blu-ray player on your HD TV, you'll need software to go with your Blu-ray burner. Roxio offers the High-Def/Blu-ray Disc Plug-in for Toast, a $20 plug-in to its Toast Titanium application that lets you burn HD movies for playback. Windows users have access to software that allows them to watch Blu-ray movies on their PCs, but such capability has yet to make its way to Mac OS X. Some external Blu-ray burners bundle Toast Titanium with their drives.
Advantages: Even if you don't envision using Blu-ray technology immediately, an external optical drive will often be faster than the internal drive you already have. The Blu-ray drives we looked at may also support more media types than your built-in SuperDrive—the iMac we use for burning DVDs in our office doesn't support DVD-R (dual layer), only DVD+R (dual layer), for example. Having multiple optical drives also makes duplicating optical media much more convenient. And finally, Blu-ray media comes in either 25GB single-layer capacity or 50GB dual-layer capacity, quite a bit more storage space than the 8.5GB on a standard dual-layer DVD.
Cost: Blu-ray burners cost significantly more than standard DVD burners right now, but that cost is coming down. In fact, many of the companies cut prices between the time they shipped us their Blu-ray burning drives and the time we were through testing them.
Our favorite Blu-ray drives
The Buffalo Media Station 8X External Blu-ray Writer ( ) isn't the prettiest, but it gets the job done the fastest, and all via a USB connection. If you're looking for an external optical drive that does it all, including burn high definition discs playable on your widescreen TV, the MediaStation 8X Blu-ray Writer should be on your list. [$350 ( Compare current prices); Buffalo Technology]
If you have other LaCie d2 drives on your desktop, consider the LaCie d2 Blu-ray Professional BD-R, BD-RE Drive. It's an average performer and worked flawlessly with FireWire 400. [$430 ( Compare current prices); LaCie]
The MCE 8x Blu-ray Disc External Recordable Drive ( ) is a relatively speedy optical drive. Its USB 2.0 connection worked flawlessly, creating no expensive coasters during our testing. Its eSATA performance was no faster than USB and the drive couldn't burn discs with Toast when connected in that way. If you intend to use the drive with USB, it's worth a look. [$349 ( Buy directly from MCE); MCE]
The OWC Mercury Pro 8X Blu-ray Pioneer BDR-203 External ( ) drive turned in respectable speed test results. We did have trouble using the USB connection for burning a dual-layer DVD in Toast, but with three other connection options available, many Mac users can overlook that bug. [$350 ( Buy directly from OWC); OWC]
[James Galbraith is Macworld's Lab director.]
[Editor's note: This article originally posted on 9/23/2009. It has been updated to reflect changes in the market and with links to product reviews.]