British audio company Bowers & Wilkins (B&W) has announced the Zeppelin Mini, a smaller version of the company's flagship iPod audio system, the Zeppelin.
At just 12.6 inches wide, 6.8 inches tall, and 4 inches deep, the Zeppelin mini is about a quarter of the size of its larger sibling, but includes many of the same technologies, including proprietary drivers, digital signal processing, a built-in digital-to-analog converter (DAC), a flexible docking arm, and class-D amplifiers. However, the Mini provides only 36 Watts of total power, compared to 100 Watts for the standard Zeppelin.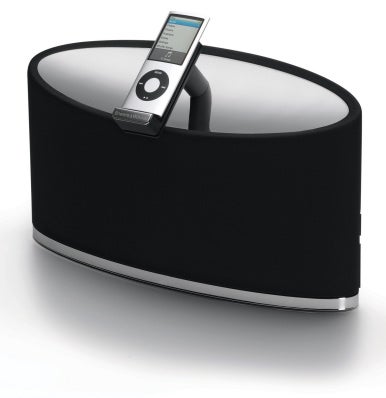 The Zeppelin Mini also includes features not found on the larger version, including a rotating docking arm that can orient your iPhone or iPod touch horizontally for watching video, as well as the capability to dock your iPod or iPhone with your computer using the system's USB port.
The $399 Zeppelin Mini will be available in the US in either October or November. (The company's Web site claims October, but the Zeppelin Mini's press release states November.)
Note: When you purchase something after clicking links in our articles, we may earn a small commission. Read our affiliate link policy for more details.