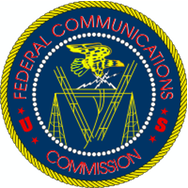 If you thought the brouhaha over Google Voice on the iPhone had blown over, you'd better batten down the hatches: it's coming around for a second pass. In responding to the FCC, Apple said it was still considering the app, despite the contention by Google employees that Apple had already rejected it. Unfortunately, Google had redacted that portion of its letter to the FCC—until Friday, when it retracted that request.
In the full version of Google's letter, now posted to the FCC's Web site (PDF link), Google specifically says that Apple rejected the application:
On July 7, [Google Senior Vice President of Engineering & research Alan] Eustace and [Apple Senior Vice President of Worldwide Product Marketing Phil] Schiller spoke over the phone. It was during this call that Mr. Schiller informed Mr. Eustace that Apple was rejecting the Google Voice application for the reasons describe above in 2(a).
2(a), you say? Let's just see what it has to say, shall we?
Apple's representatives informed Google that the Google Voice application was rejected because Apple believed the application duplicated the core dialer functionality of the iPhone. The Apple representatives indicated that the company did not want applications that could potentially replace such functionality.
Well, as smoking guns go, that's not exactly the smokiest. In fact, it's pretty much what Apple said about its concerns in its letter to the FCC (well, without the rejection part).
So why release that part of the letter now? Well, it if it looks like politics and smells like politics, then it's probably because you are buried neck-deep in politics. The Google-Apple relationship—once so harmonious that they picked wildflowers and went for sun-dappled picnics—appears to have soured somewhat after the departure of Google CEO Eric Schmidt from the Apple board. Hell, after all, hath no fury like a giant technology company scorned.
2(a) or not 2(a), duplicate functionality is one of the most versatile excuses in Apple's App Store rejection arsenal—and one of the most difficult to argue against, inherently subjective as it is. But the fact that Schiller, who in recent months has been more responsive about the App Store process, was involved in the rejection makes it pretty clear that this was an issue that reached the highest echelons of Apple management, and not an offhand decision by one of Apple's 40 full-time app reviewers. And that move carries with it the distinctive odor of corporate politics.
Update 1PM PT: An Apple spokesperson tells Silicon Alley Insider, "We do not agree with all of the statements made by Google in their FCC letter. Apple has not rejected the Google Voice application and we continue to discuss it with Google." Or, in other words more likely to be used by five-year olds, "Did not!"
Note: When you purchase something after clicking links in our articles, we may earn a small commission. Read our affiliate link policy for more details.