Spending some time with the Beats Studio Pro has been enlightening. I've long known that Sony, Bose, and other headphone makers have offered more features than AirPods Max but without the great integration into the Apple ecosystem that AirPods offers. But Beats? Now Apple's other headphone brand has come around and shown what's possible, and it has seriously raised the bar for the next AirPods Max.
I once expected the next AirPods Max to be a relatively minor upgrade, with an H2 chip, with improved audio, noise cancellation, and active transparency. Perhaps they'd throw in a U1 or U2 chip so the Find My app can use Precise Location. That might have been enough, but no longer. Apple needs to go beyond mere AirPods Max (2nd-gen) and give us a true AirPods Max 2 with significant changes to the core design and features, especially since we're not expected to see them for at least another year.
Lighter and foldable
AirPods Max certainly look unique and recognizable with all that aluminum and steel. But these materials are just heavy, and at 384 grams they're 40-50 percent heavier than competing wireless noise-canceling headphones.
The mesh canopy headband and replaceable ear cushions are extremely comfortable, sure, but they can't really offset the momentum of that weight. You have to keep your head relatively still or you'll find yourself constantly re-adjusting their fit as they slide around. And forget about jogging or any fitness routine more vigorous than yoga.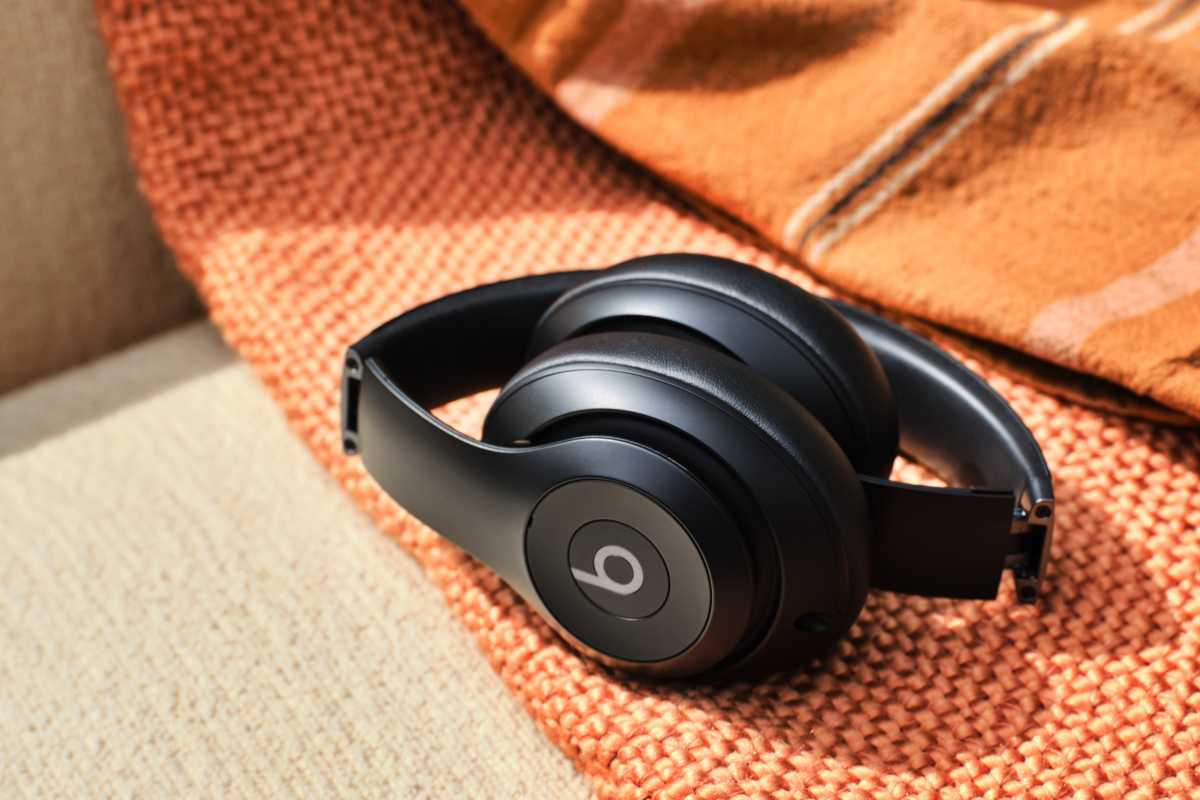 Beats
Apple really needs to make serious changes to the design and materials to bring the weight under 300g at a minimum, and closer to 250g would be better. The ultimate flex of Apple's design superiority would be to make them weigh less than any competitor–something like 200g.
Many of the best wireless headphones fold for more compact travel, too. It feels odd that Apple puts such a premium on the incredibly compact quality of AirPods and their charging case but is willing to let AirPods Max be so bulky.
Comes with everything you see here
Most of Apple's competitors are not only less expensive but come with more of the accessories you'll want. AirPods come with a Lightning-to-USB-C cable for charging (which we assume will be just a USB-C cable on the next model), but you have to buy a Lightning-to-3.5mm cable to listen to an analog audio source. Given the top-tier price, it seems like Apple could throw in the USB-C to 3.5mm audio cable or adaptor in the case with the next AirPods.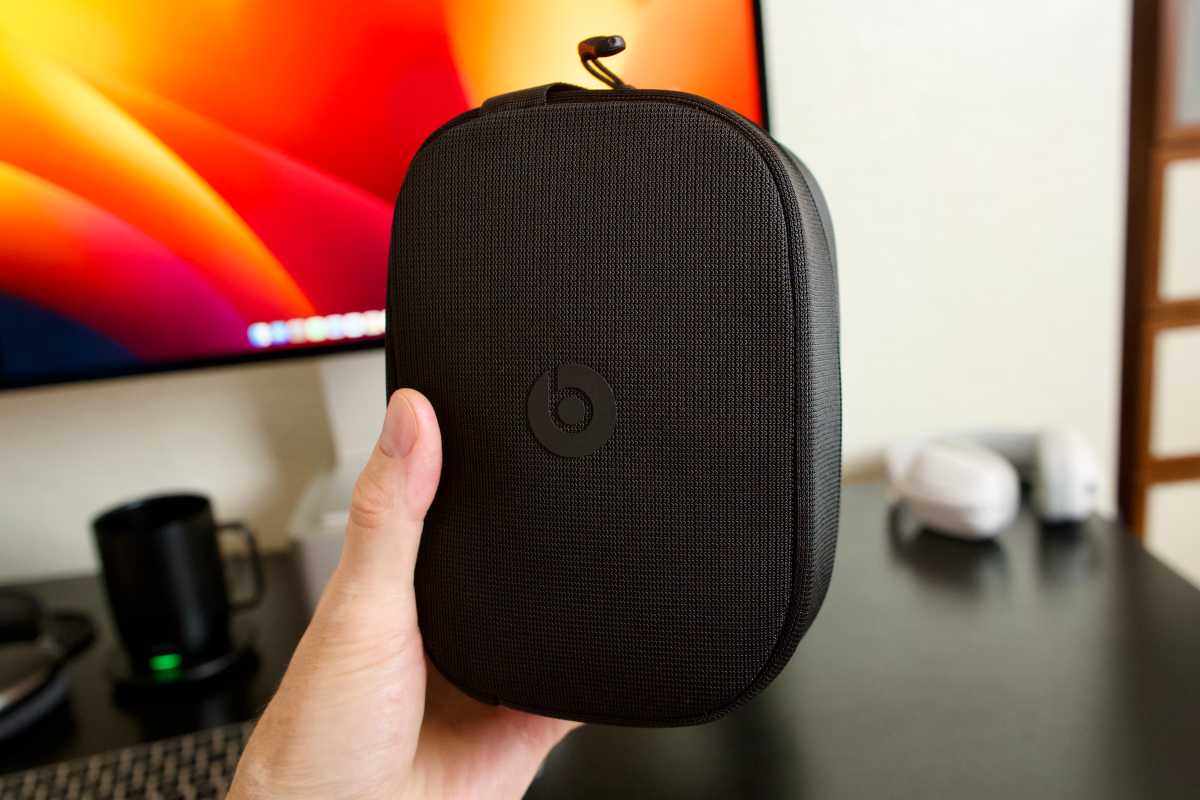 Foundry
And speaking of the case, AirPods Max doesn't have one. The "Smart Case" as it is so erroneously called is neither smart nor a case. It's an origami folded-up sheet of plastic that doesn't even cover the most sensitive parts of the headphones and provides no protection against crushing pressure. If one were to try to design a contraption made to deliberately trap dust and detritus from your bag against your headphones, this is what you would make. You're better off using nothing.
So…that's got to go, obviously. Give us a real case, one that actually protects our expensive headphones.
Wired audio still has a place
Apple is all-in on wireless audio and has been ever since it caused a huge stir by removing the headphone jack from the iPhone.
But for large premium headphones, wired audio still has its place. Wireless can't match the high bandwidth and low latency of a direct wired connection. Musicians want that instantaneous latency, especially when recording, and so do gamers. Bluetooth is just never going to cut it. And while there are some audio codecs capable of high-res audio over Bluetooth like Sony's LDAC (which we can't imagine Apple supporting), real lossless hi-res audio demands more bandwidth than Bluetooth can give you.
AirPods Max should work as a USB-C audio device, input and output, at the highest quality Apple's latest technology will allow. It should take direct digital audio output over USB-C and process it internally, rather than the current model's limitation of only accepting analog audio over the Lightning port, which makes lossless audio useless.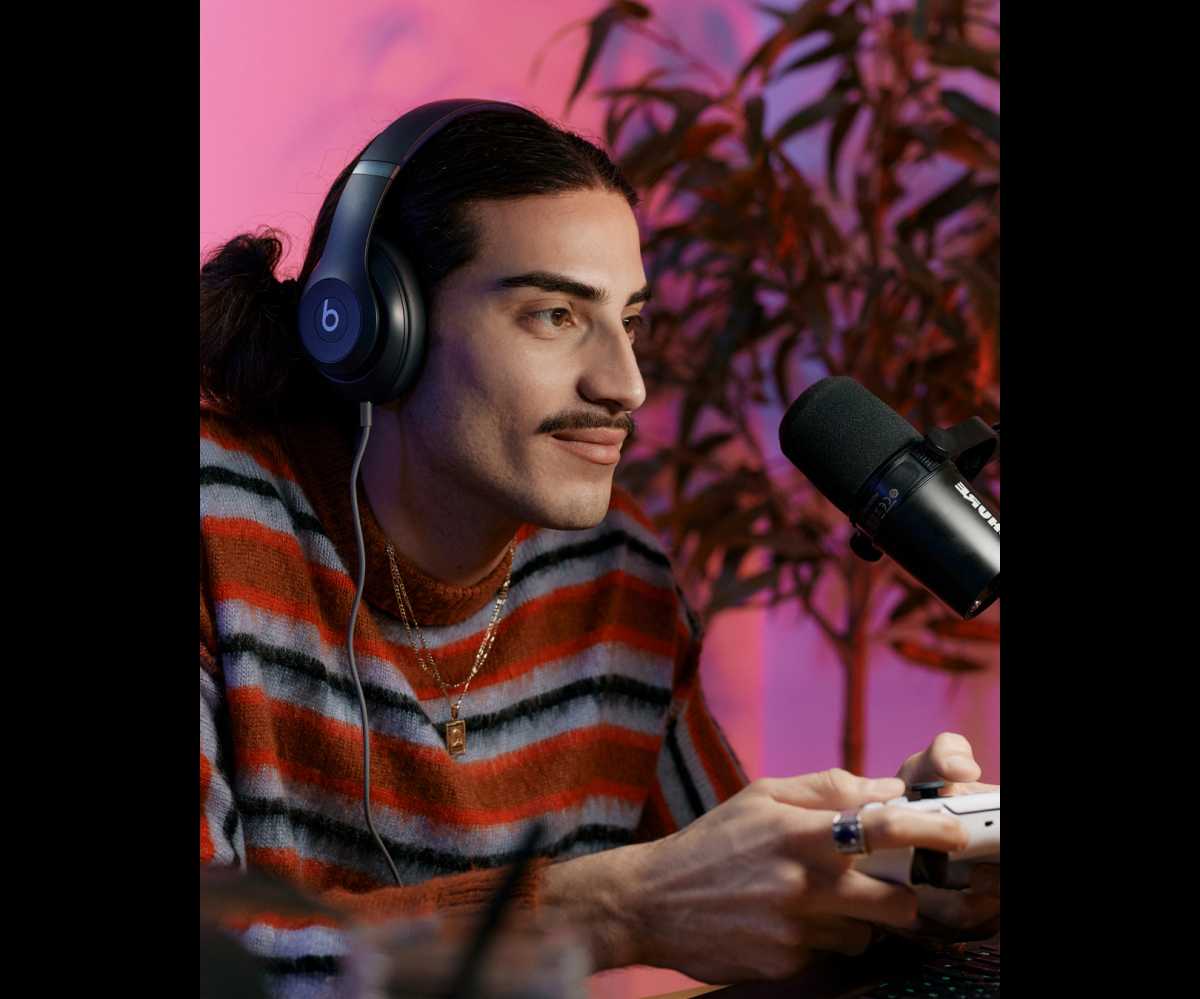 Beats
A wired USB-C connection should be the way to experience Apple Music's hi-res lossless catalog. And with iPhones expected to ditch the Lighting port for USB-C, you could even plug AirPods Max 2 into your iPhone to experience that quality with one included cable, no dongles or accessories.
Something special
Naturally, we expect the most expensive AirPods to deliver the best of what AirPods can do. The current model is somewhat limited by its H1 chip, so we expect an H2 (or H3!) powered successor to support newer features like adaptive noise cancellation, adaptive audio, and conversation boost. Plus, better sound quality, noise cancellation, and transparency.
But the next AirPods Max should do something new. Maybe AirPods Max 2 will be the first AirPods to support LE Audio with cool features like multi-stream and broadcast support in addition to the superior LC3 codec. If they're light enough, perhaps they could have integrated fitness features. Here's a free idea: Use the external microphones to keep a small buffer of "transparency" sound, maybe 8 seconds or so, that we could play back at any time. If you missed an announcement over a loudspeaker or couldn't quite make out that thing someone just said, you could say "Siri, rewind" and listen to the last few seconds of the real world.
Whatever clever ideas Apple is cooking up, we would expect its newest and most expensive AirPods to deliver more than just superior sound quality. They should deliver a new feature you won't find anywhere else. The current AirPods Max design with an H2 upgrade isn't enough–Apple should be back to the drawing board, with fresh ideas about how it can show the world everything a premium set of headphones should be.
For more about what the competition offers read: AirPods Max vs the best over-ear headphones.