The world is back open for business. After a rough couple of pandemic-fueled years, international travel is back en vogue with arrivals reaching 80% of pre-pandemic levels during the first quarter of 2023, according to the World Tourism Organization.
With the summer season at its height, now's the time to plot a destination and make sure you're ready to take it all in with the help of a lifetime subscription to Rosetta Stone.
For nearly three decades, Rosetta Stone has been among the elite language learning tools, serving up lessons in one of 25 different languages available for engaged learners.
Once you've chosen the language you want to start learning, Rosetta Stone doesn't rely on flash and gimmicks to teach. Powered by award-winning interactive software, Rosetta Stone's immersive approach to language learning gets right to what new students need.
Instead of focusing on dry vocabulary or conjugation drills, Rosetta Stone gets new users actually speaking their new languages almost immediately. With easily digestible bite-sized lessons, tactic learning takes over, allowing learners to draw natural connections between words, phrases, and sentences for starting conversations and actually retaining that new information to incorporate into the next lesson.
Meanwhile, Rosetta Stone's proprietary speech recognition technology is always on the case, monitoring the words and pronunciation you use at a rate of 100 times per second to let you know what you're doing well — and places your studies could use a little extra work.
The Wall Street Journal calls Rosetta Stone "the next best thing to living in a country," and right now, you can find out for yourself. By scoring this lifetime subscription to all of Rosetta Stone's catalog of language-learning tools, running through July 23 you can save $30 using coupon code: VACATION15 and get the whole package for just $159.97.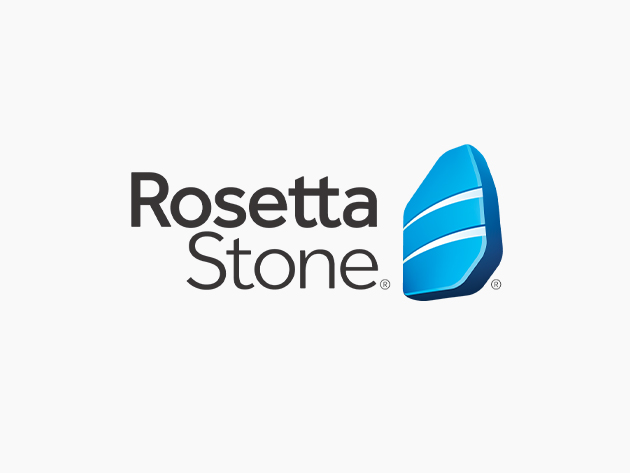 Rosetta Stone: Lifetime Subscription (All Languages) – $159.97
Prices subject to change.