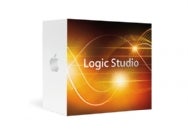 In addition to updating its iTunes software for listening to music, Apple on Tuesday released maintenance updates for two programs used to create songs. Both Logic Pro and Logic Express saw updates aimed at improving stability while adding fixes and enhancements.
Logic Pro 9.0.1 updates the flagship application in the music creation suite introduced by Apple this summer. According to Apple's release notes, the update allows flex markers to align and snap to MIDI notes and adds an option for latency compensation to the I/O plug-in. In addition, performing a punch-in recording with Replace Mode behaves correctly under the 9.0.1 update.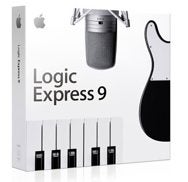 The Logic Express update—also version 9.0.1—makes those same changes to the mid-level music creation application released in August. More detailed release notes go into further depth about what bugs the update fixes.
In one other piece of audio business Tuesday, Apple released a minor update for MainStage, the dedicated application for playing instruments and effects with Logic. MainStage 2.0.1 makes the Reverse option for Loopback behave consistently, and recordings in Loopback can be used to define the tempo for MainStage. The update allows pitchbend data to be properly transmitted to external instruments and the I/O plug-in is now available in MainStage.
The Logic Pro, Logic Express, and MainStage updates require Mac OS X 10.5.8 or later.