You'll have to wait a few weeks before the latest version of Gameloft's Asphalt racing series arrives in the App Store. But the game maker is hoping to whet gamers' appetites by releasing a cinematic trailer for Asphalt 5.
As the trailer below shows, the stylized Asphalt 5 promises better graphics, more cars, more bikes, more chaos, and more illegal street races where you can make your name become legendary.
The Asphalt series has proven to be among the more popular racing titles on the iPhone, thanks to compelling 3-D graphics, upgradeable machines, and the ability to play against other gearheads through online multiplayer gameplay. Asphalt 4 had 28 licensed cars and motorcycles to use in races, and Asphalt 5 looks to offer even more iconic cars and bikes to play with. Look for this title in the coming weeks in the app store.
Gameloft isn't the only iPhone developer trotting out a trailer to drum up interest for an upcoming release. Com2uS has released a trailer for its new online sniper action game, Sniper Vs. Sniper. Set for an App Store in October, Sniper Vs. Sniper figures to be a remarkably intense and clean-looking multiplayer game, if Com2uS's press materials are anything to go by. The trailer below highlights the game's many multiplayer features, including the ability to go head to head against other players, ally with other players online to take down terrorist groups, strengthen your world ranking, chat with fellow players, and upgrade your weaponry.
All of these trappings suggest not a casual mobile game, but instead a deeper first-person shooter. While it still looks to be a gallery shooter at its heart, the ability to switch camera views and interact with the environment and other players make Sniper Vs. Sniper deserving of a look. Fans of the genre will want to pay attention to this promising title.
Way of the Samurai hits the App Store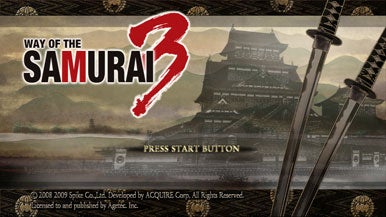 Agetec and UFO Interactive Games announced the availability of Way of the Samurai 3 at the App Store. The free app is a mobile version based on the popular consoled-based role-playing game series known for its weapon-based combat, deep, plot, and multiple paths for players to pursue. The App Store version is compatible with any iPhone or second-generation iPod touch running the iPhone 3.0 software update.
DotEmu brings 80's adventure game to iPhone
DotEmu, known for porting retro games to modern platforms, has just released Golvellius: Valley of Doom to the iPhone and iPod touch. It costs $2 and runs on the iPhone 2.2.1 OS or later.
First released in 1987 by Compile on MSX, the game was considered a contemporary and rival to the iconic adventure title, The Legend of Zelda. The plot of this mobile version seems to be right in line with classic fantasy epics: You play as the brave knight Kelesis who must save the Princess Rena from the evil Golvelliu. On your quest, you'll fight evil demons, encounter fairies, travel into treacherous caves and gather items to help you on your quest.
DotEmu promises an improved user interface and gameplay tweaks that it hopes will help the game appeal to both old fans and newcomers.