Editor's Note: The following article is reprinted from the Today @ PC World blog at PCWorld.com.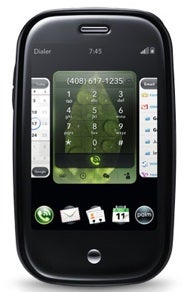 Verizon has reportedly ditched plans to offer the Palm Pre early next year. Poor sales at Sprint—the Pre's exclusive U.S. carrier—as well as interest in handsets from Research in Motion and Motorola contributed to the decision, according to The Street, which cities "people close to the discussions."
Yes, it will; no, it won't
The Street's report refutes claims made earlier this year by Verizon CEO Lowell McAdam, who said the carrier would offer the Pre shortly after Palm's exclusivity arrangement with Sprint ended. A few weeks later, the Wall Street Journal reported the Pre would come to Verizon in January 2010.
Despite previous interest in the Pre, Verizon is reportedly concerned that Palm Pre sales have not exceeded 1 million handsets sold since the device's launch almost four months ago. With the Pre failing to deliver blockbuster sales numbers, Verizon is apparently hesitant to invest time and money into rolling out the Pre.
America's largest carrier is said to have greater interest in new offerings from BlackBerry maker Research in Motion, and Motorola's development of Android-based handsets. Verizon is also gearing up to launch HTC's Imagio, and may offer the HTC Predator—another Android device—this fall.
It's all about the apps
Another stumbling block for the Pre is Verizon's interest in selling third-party smartphone applications through its VCast Store instead of through device-specific outlets like Palm's App Catalog.
In July, Verizon held its own application developer conference to woo third-party developers into its system, and is working with other carriers around the world to unify mobile applications into one standard that will work across multiple handsets.
Palm answers, but declines response
Following The Street's report, a Palm spokesperson said the company is committed to working with more U.S. carriers in the second half of next year, according to Bloomberg. Despite the timing of the announcement, Palm declined to comment on whether the announcement was in response to The Street's report.
On Thursday, Palm also announced it has partnered with international carrier O2 to bring the Palm Pre to the United Kingdom, Ireland, and Germany in October. In addition to the three European Union countries, the Pre is available in the United States and Canada.
All is not lost
Despite the news that Verizon has reportedly scrapped plans to introduce the Pre, it's still an outside possibility that Verizon could introduce Palm's first WebOS-based phone. The Pre rollout, however, would be on a much smaller scale, with few handsets available across the country and a modest marketing campaign.