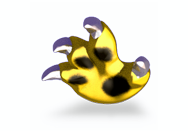 Being the operator of your computer is like being the captain of a ship: you need to be aware of what's happening on your boat in order to steer it right. Well, that and you always need to keep an eye out for pirates. Growl helps you stay informed: it's a notification framework that many of the applications you run today can use to display messages about what they're doing.
Growl's worked somewhat since the release of Snow Leopard, but messages in the Console about "autorelease pool" get old after the thousandth time, as does constantly restarting System Preferences in 32-bit mode whenever you want to make a change. Version 1.2 fixes all that: Growl now fully supports Snow Leopard (10.6), but it doesn't come without tradeoffs as support for Tiger has gone the way of Mac OS 9.
Also of note are that Growl is now 64-bit clean from the System Preference pane on down, several memory leaks have been fixed, the Growl Mail bundle works again (and is compatible with 10.6.1), and HardwareGrowler has a new pretty icon as well.
It's a great idea to upgrade if you're on Apple's latest OS, not a bad idea to upgrade if you're on Leopard, and, er, an impossibility to upgrade if you're running anything else.