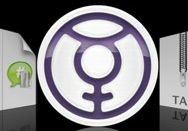 Upgrading to Snow Leopard was a step forward for making Macs leaner, meaner, and snow-ier. But for many users who rely on productivity Swiss Army knife Quicksilver and its many useful plug-ins, Snow Leopard was really two steps back. Fortunately, a beta build from the community may help users get back on their feet.
According to a post in Google Groups, Quicksilver b56a7 (doesn't it just roll off the tongue?) is a stab at making Quicksilver a good Snow Leopard citizen. You can grab a copy either from that post or developer Blacktree's site. If the new version proves to be unstable, though, users are encouraged to quit Quicksilver and remove Plugins.plist and the Plugins folder from ~/Library/Application Support/Quicksilver. Users have posted a few threads about plug-in problems and other odd behavior, however, so you may need to have some patience if you're going to give this build a try.
Quicksilver has been a favorite in the Mac community and here at Macworld. Its smörgåsbord of productivity tools, application integration, and general information-swapping abilities made it both an indispensable addition to any power-user's tool belt and a great way to make potential Mac customers drool.
However, development slowed down on Quicksilver in the last couple of years, partly because it never became a commercial product with a supportive customer base. Probably the primary reason Quicksilver is in a bit of open-source limbo is that its main developer, Nicholas Jitkoff, left the project to take a job with Google developing Quick Search Box. A clear descendant of Quicksilver, Quick Search Box exchanged much of its older brother's functionality for a shiny Google logo.
Quicksilver's source code is now hosted at Google Code, and it seems as though a few members of the community are picking up the reins of development. Hopefully, developers of Quicksilver's vast assortment of plug-ins and the other features that made it such a great utility will follow suit.