Editor's Note: This story is excerpted from Computerworld. For more Mac coverage, visit Computerworld's Macintosh Knowledge Center.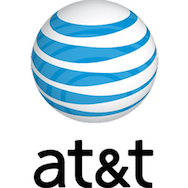 Whether Apple decides to continue its exclusive deal to sell the iPhone through AT&T after next year rests within the hearts and minds of the executives within both companies, and neither side is talking publicly.
But that hasn't stopped analysts from conjecturing whether Apple will stay with AT&T or bring on other carriers after the exclusive deal expires in 2010.
The latest analyst's take on the issue comes from Morgan Stanley's Kathryn Huberty, who recently wrote that Apple's handset market share in the U.S. could more than double, from the current 5 percent to 12 percent, if it opened sales of the iPhone through more carriers, such as Verizon Wireless. Her analysis was summarized in a chart posted by Silicon Alley Insider.
Huberty also predicted a doubling or near-doubling of Apple's market share with multiple carriers in several other countries, and noted that in six countries where the iPhone is sold by one carrier, Apple could see iPhone market share increase from 4 percent today to 10 percent. Huberty wasn't available to explain her rationale for the increase in detail but noted that consumers in the U.S. decide on a carrier first and their phone next.
She also raised her 2010 projections for iPhone sales as Apple enters China and Korea and sells the iPhone with more European carriers. She projects 41.7 milion iPhones will ship in 2010, up from her earlier estimate of 38.2 million, with revenues slightly higher at $45.3 billion, up from $44.8 billion.
Huberty's analysis is at odds with a viewpoint from iSuppli Corp., which said in mid-September that it expects to see the exclusive deal with AT&T continue after 2010. iSuppli said that growth in High Speed Packet Access network usage, a standard at AT&T, will far outstrip growth in usage of Evolution Data Optimized, a standard used by Verizon.
It appears that neither Huberty nor iSuppli reached their conclusions without any direct knowledge of what Apple plans to do with the exclusive deal at AT&T. Both Apple and AT&T could not be reached for comment today, but have consistently refused to discuss the issue.